Taison Chelsea transfer needs to be completed, urges Metalist Kharkiv boss
Metalist Kharkiv manager Miron Markevich wants his club to allow Taison to sign for Chelsea.
Last Updated: 09/01/13 1:53pm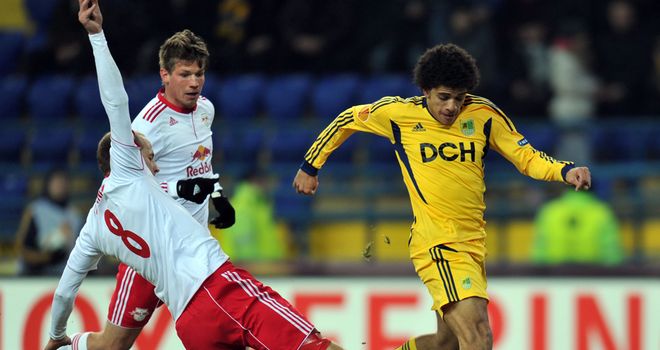 The two clubs were thought to be on the verge of agreeing a deal over the Brazilian midfielder, but a change in ownership at the Ukrainian club appears to have altered the situation.
A fee and personal terms had been agreed for the 24-year-old, who earlier this month revealed he had discussed the move with the Stamford Bridge club.
But with Metalist now owned by Serhiy Kurchenko, their manager is concerned that the player would not be fully committed to the club if the deal was to be called off.
"If he does not play with the soul and heart of Kharkiv, he is not with Metalist and it is better to let him go," Markevich declared in the Evening Standard.
"Prior to the change of ownership of the club, there was an option for parting with Taison. At the same time, the new owner does not share this position and does not think that we must part with Taison.
"He has a clause in the contract, according to which, if any club will offer $20million (£12.4million) or more, we will be forced to sell him.
"If this happens, I would urge the owner to part with Taison. I am sure that I can, for that money, buy two players to replace Taison and it will only strengthen the team."