Interim boss Rafa Benitez is hoping for a lengthier stay at Chelsea
Chelsea interim boss Rafael Benitez admits success at Stamford Bridge could open the door to a longer stay.
Last Updated: 23/01/13 11:18am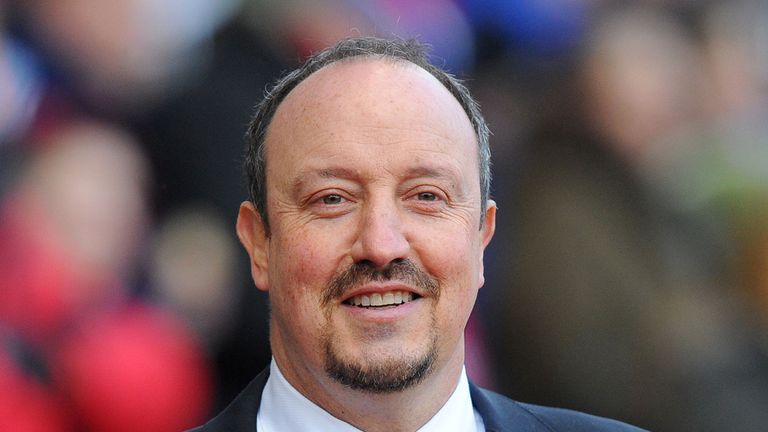 The Spaniard is on a short-term deal with the Blues but wants to stay in the Premier League beyond the end of the season.
And while the 52-year-old will consider his options, he is in doubt that his best opportunity is the one at Chelsea he has right now.
"A lot of doors can be opened but the main one is this one here," Benitez told The Times.
"I don't want to enter this debate at the moment, as the priority for me is to do really well and to win trophies for this club. But afterwards we will see and you never know.
"Staying in the Premier League is my priority but I am a professional and may have to consider other options when thinking about the future. I'm focused on winning here for the moment.
"I had different offers in different countries, but the priority for me was coming back to the Premier League and to a club that can challenge for trophies.
"Chelsea is an ideal club because we can still win trophies. If we continue playing in the way we did against Arsenal, everybody will be really pleased.
"When I say everybody I mean everybody - the fans, the owner, the staff, the players and everybody. When the team is doing well, it will give me a way to move forward."
Benitez's chances of staying at Chelsea beyond the end of the season appear to have improved following Pep Guardiola's decision to move to Bayern Munich in the summer.