PFA chief Gordon Taylor condemns Chelsea's Eden Hazard after ballboy incident
Eden Hazard was wrong to "take the law into his own hands," PFA chief Gordon Taylor has said.
Last Updated: 25/01/13 7:27am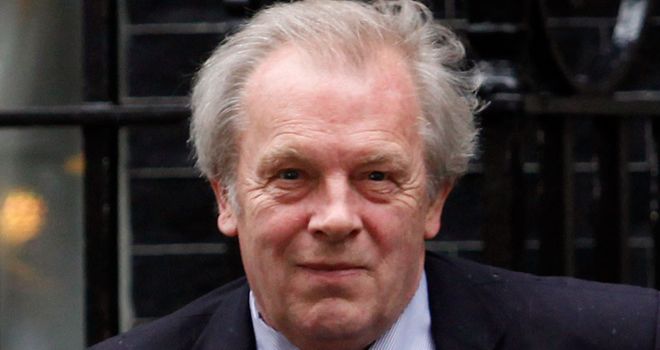 The Chelsea star was sent off for kicking Charlie Morgan, who refused to hand over the ball after it had gone out for a goal-kick during the closing stages of Wednesday's Capital One Cup semi-final second leg.
The Football Association is reviewing footage of the incident, which saw Hazard try to kick the ball from underneath the 17-year-old but appear to make contact with him instead.
Though the Belgium international will not face criminal action after Morgan and his father, Swansea director Martin, decided not to press charges, PFA chief Taylor was quick to condemn the player's intervention.
"It's unacceptable, it can't happen," Taylor told Sky Sports News. "It's unprofessional, you can't take the law into your own hands.
"You can't put a youngster at risk, no matter if he's trying to keep the ball.
"The referee acted accordingly. There's a procedure in place: he was sent off and could now suffer a three-match ban. That's the message that's got to go out."
Football League chairman Greg Clarke also criticised Hazard but said Morgan and Swansea too had a case to answer.
"I think both sides have to look at themselves hard," Clarke said.
"There's never an excuse for inflicting violence on anybody else; we don't want to see footballers allegedly kicking a ballboy but we do want to see the ball returned in a timely fashion.
"We'll have to look at both sides of it and the FA, I'm sure, will do that in a calm and professional way. If the ball had been returned this situation would probably have never arisen but it's never the right thing for players to take these matters into their own hands."
Hazard and Morgan apologised to each other after the match in Chelsea's dressing room, while the player issued a public apology via the club's website.