Chelsea manager Rafa Benitez looks ahead to hosting Wigan
Chelsea boss Rafa Benitez remains positive ahead of playing host to Wigan at Stamford Bridge on Saturday.
Last Updated: 09/02/13 2:02pm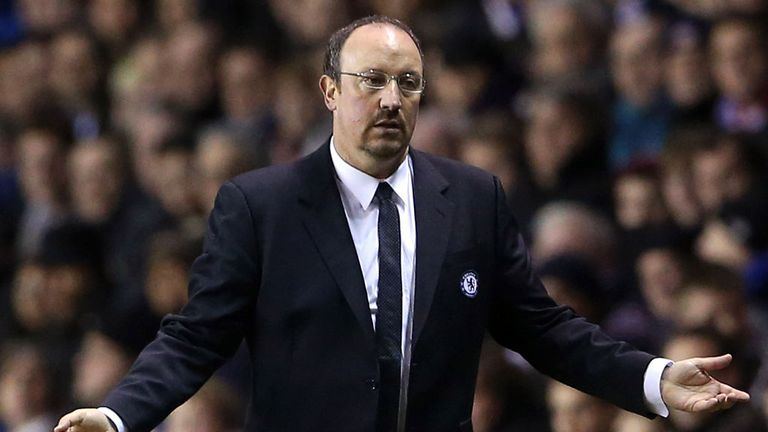 The Blues have won just once in their last six games and many feel pressure is mounting on Benitez, whose European champions lie 16 points behind Premier League leaders Manchester United.
But the Spaniard is confident he will still be at the helm come the end of the season, when his contract with the club expires.
"We know the problems and we are working on the solutions," said Benitez.
"The main thing is that you can score two goals, and then you are 2-0 up at half-time, then you have to finish the games.
"Against Newcastle we scored two goals, you cannot make these mistakes (to concede three). You have to make sure we control the game.
"We could have won all the games we didn't win. It's a question of sometimes doing the right things at the right moment, having a little bit of luck, being more clinical, not making mistakes in defence.
"The team is doing well in terms of the performance and we have to improve the results, especially the games we were winning."