Chelsea goalkeeper Petr Cech ready to keep playing through the pain
Petr Cech has admitted he experienced discomfort during Chelsea's win over Wigan but hopes to face Sparta Prague.
By Vasek Kadlec
Last Updated: 11/02/13 9:03am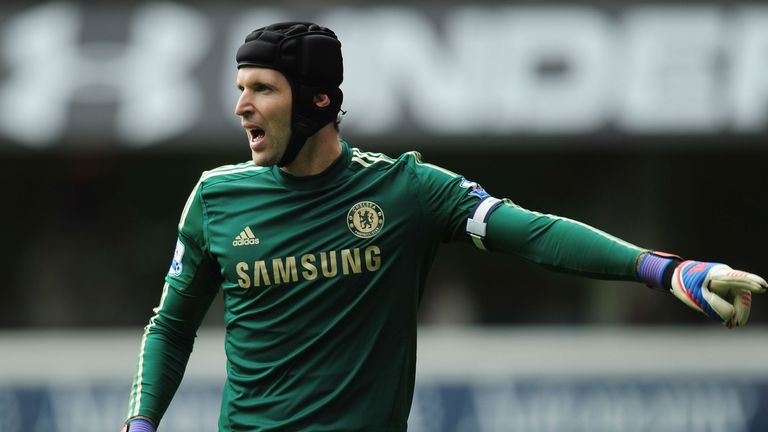 Cech was expected to face a spell out of action after breaking his little finger in the loss to Newcastle United last weekend, but was fit enough to line up between the posts against Wigan.
He admits his finger did hurt but has made it clear that he fully expects to start Thursday's Europa League game at former club Sparta Prague.
"That I would play (against Wigan) was decided definitely on Friday after the training session," he said on his own official website.
"I coped normally but felt quite a lot of pain in it. The doctors left the final decision to me. I had a special splinter and bandage for this match. They could not deaden the pain because I need to feel the finger while goalkeeping."
Cech added: "Naturally, it was painful as it always is if you have something broken. But I could play with it. The important thing is to endure the pain.
"There were quite a lot of shots but none of them hit me directly in the finger. When I survived this, then I will certainly be playing against Sparta on Thursday, unless something unexpected happens by then."
The 30-year-old admits it was not easy to go into the Wigan match knowing Tottenham had beaten Newcastle 2-1 earlier in the day to temporarily move third, and he was delighted Chelsea managed to respond with a 4-1 victory of their own.
He said: "Tottenham played before us and won, so we knew we could not afford a slip-up. We are glad to have won and, moreover, when (Manchester) City lost their match later on, it makes the gap between us and them just four points.
"We did not have the best of starts against Wigan but it was possibly caused by having a lot of players away on international duty and some of them returned at the last moment. We got better throughout the match and the first goal helped us a lot.
"After the half-time break, we added another but then we let them pull one back. Fortunately towards the end we scored two more and that was the main difference between this and our previous games - that we converted our opportunities."