Rafael Benitez says Chelsea must not underestimate Sparta Prague on Thursday
Rafael Benitez says Chelsea must not underestimate Sparta Prague when they meet in the Europa League on Thursday
Last Updated: 11/02/13 11:49pm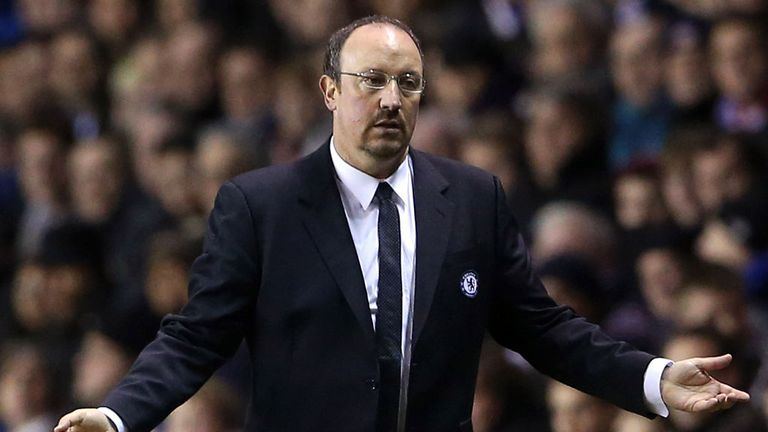 The Londoners travel to the Czech Republic on Wednesday for their first European match since being knocked out of the Champions League.
And the Chelsea manager said: "In terms of flights and games it's like the Champions League, in terms of mentality, the first thought is 'hmm, it's different'.
"But if you see the teams that are in the Europa League, you will see it could be quite difficult.
"They must realise it's Europe and concentrate 100%. I'm expecting that they will be focused.
"We will have to start thinking of it as a great competition, with good teams and we will try to do our best."
As for playing Thursday and Sunday while in the Europa League, Benitez added: "Two games a week we can manage, if we have enough bodies.
"In this situation you can't push them too much because they will be tired. The balance is quite difficult.
"The day after a game you have a light training session. The second day is before the game, so you have a light training session. Then you have to play.
"That means when you try to do your tactical adjustments, your preparation, you cannot do too much."