Chelsea's Branislav Ivanovic wants FA Cup progress against Brentford
Chelsea defender Branislav Ivanovic is looking for the Blues to build up more momentum when they host Brentford.
Last Updated: 17/02/13 11:15am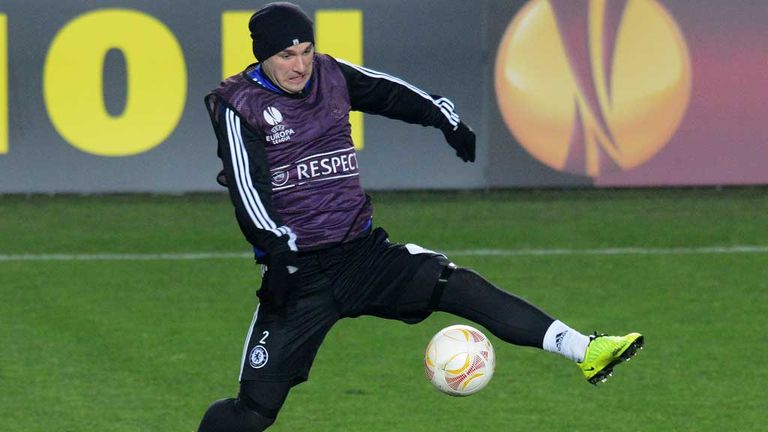 Last weekend's 4-1 Premier League defeat of Wigan and the 1-0 Europa League victory at Sparta Prague on Thursday gave the Blues back-to-back wins for the first time since December.
They will now be seeking to make it a hat-trick against the League One side at Stamford Bridge and book a fifth-round trip to Middlesbrough.
"It was a very important game for us to win and to keep the momentum going," said Ivanovic after the first leg of the Europa League last 32 tie in the Czech Republic.
"The lack of consistency has been very difficult for us, but we are a team that can build and we have to think about this.
"We have to improve every game, every session and we hope it will be fine in the end.
"It was our first game in the Europa League and it was difficult, but we got the goal and that gave us the advantage.
"Sometimes in a different competition you're not sure what to expect in the games, but now we know much better. It was a good win for us.
"We have had a lot of games. We have played every three days for the last four months. This has made it difficult. Sometimes you're not recovered and don't have a big enough squad.
"All these things affect results, but you have to be stronger. Now we have some time, we can recover and play our games with a better performance."