Rafa Benitez has warned John Terry he must train if he is to play for Chelsea
John Terry will play against Brentford but boss Rafa Benitez has warned he must train to be considered for selection.
Last Updated: 17/02/13 12:18pm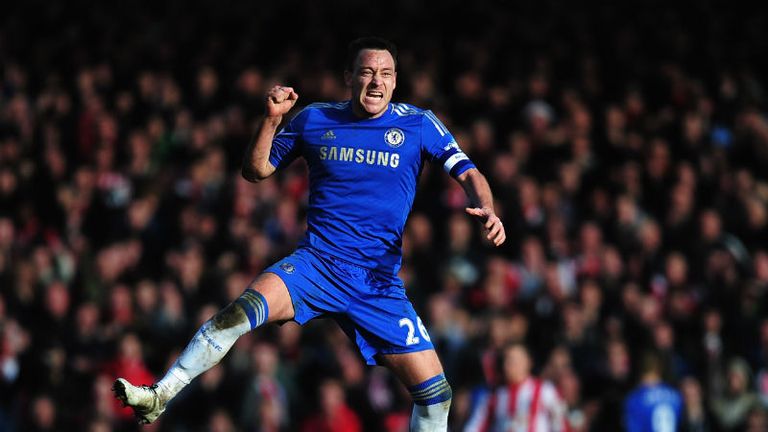 The defender suffered a right knee injury against Liverpool on 11 November and has since featured on only three occasions, the last time in the 3-2 defeat at Newcastle.
But the skipper has made a welcome return for the FA Cup fourth round replay at Stamford Bridge as the holders aim to progress against the League One side.
As for the future, Benitez has warned Terry needs to train regularly if he is to make the team.
He told The Observer: "All the players, they know that at this level, when you play so many games, you have to train and you have to keep fit.
"It's not a question of 'No, I can carry on and play,' and after not train. Everybody knows they have to compete and we have good players now.
"Terry was injured when I arrived and after, there was some setback with the injury. It's not easy. He has to train normally three, four training sessions to be ready for the games. Then, if the others are playing well, he has to compete."
Regarding managing Terry's expectations as to wanting to play, Benitez added: "The main thing is the knee.
"If he's fine, after, we have to manage the other things. The main thing is, if he can train every day, he can be ready for every game. After, we will see.
"The good thing is we have (Gary) Cahill and (Branislav) Ivanovic playing well and also David Luiz as an option. If everything is fine, they have to compete. If something is wrong, we have different options."