Chelsea captain John Terry keen for Frank Lampard to stay at the club
Chelsea captain John Terry says the players are behind Frank Lampard and want him to stay at Stamford Bridge.
Last Updated: 19/02/13 8:37am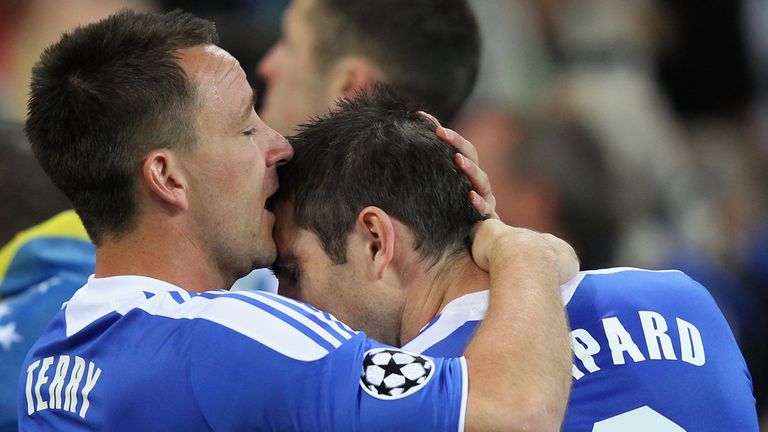 Lampard's current contract ends at the end of the season and the club have still to begin talks with the 34-year-old about a possible extension.
Chelsea fans have made it clear they want Lampard to remain at the Bridge and Terry is also keen for him to stay beyond his current contract.
"Frank has so much more to give and he has been an inspiration to everyone at the club," Terry said.
"He has got years ahead of him and we all hope they will be spent here at Chelsea.
"We all hope that's here, but if not he has certainly got years ahead of him.
"I am not even going to entertain the idea of him playing for another club."
Terry added: "Even at his age, he is still the best trainer by a million miles. He works so hard and for him to get that many goals, kids can look at that and think: 'he is just in the right position'.
"But believe me it is a lot of hard work before and after training, working on his strengths and his weaknesses.
"I think that you can see he has always been very fit naturally anyway. That's despite the hard work he puts in before and after training."