West Brom striker Shane Long happy to commit to the club
West Brom striker Shane Long has pledged his future to the club despite speculation linking him with a summer move.
Last Updated: 25/02/13 9:18am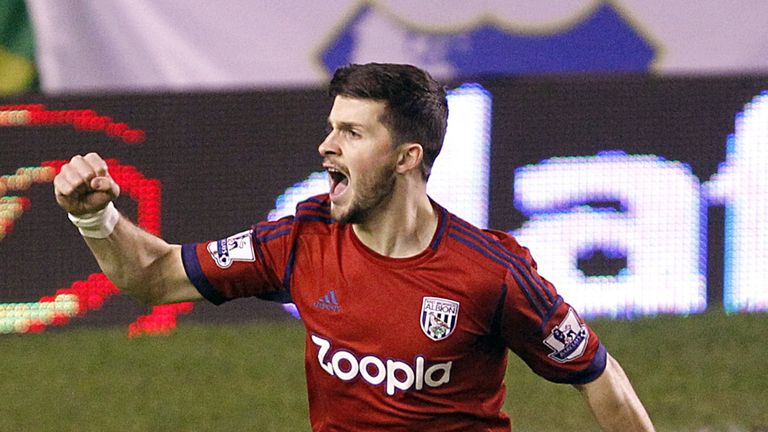 The Republic of Ireland has scored nine goals in 27 games for the Baggies this season, while his overall team play has also caught the eye.
That has attracted the interest of other clubs but Long insists he is enjoying working under manager Steve Clarke having joined from Reading for £5m in the summer of 2011.
"Am I committed to West Brom for next season? Yes, I'm happy here. I like playing for the manager here. He is very good, and I'm learning a lot every week," he said.
"The lads are a good bunch, the family are happy up here, so I'm not looking to move on.
"I'm concentrating on this season and hopefully getting a few more goals before the summer and kicking on from there."
Long is also hoping to continue his fruitful partnership with on-loan Chelsea striker Romelu Lukaku, who has netted 12 times for the club since joining on a season-long spell, including both goals in the 2-1 win over Sunderland on Saturday.
"They (Chelsea) paid £18m for him. I thought they'd bring him in with a view to bringing him off the bench and giving him games and forcing his way into the team," added Long.
"I suppose with Demba Ba coming in there, rather than having Rom sitting in the reserves at Chelsea it is better to put him on loan to us, playing games every week and showing what he can do.
"Hopefully he will come back next season."
Lukaku himself remains focused on improving his game and revealed he takes home DVDs of games he has featured in to try and better himself.
"You have to be focused. I'm not wasting my time with my career right now. I'm 19 but I know what I want and I know what I want to realise in the future," he said.
"What can I improve on? Everything. I just want to be as complete as any player wants to be. I don't think now I can say 'this is good'.
"My heading, my defensive part of the game, my skill rate, everything I work on. You can never say something is perfect.
"I think Cristiano Ronaldo never says something is perfect. He works on everything.
"I watch my games every day. After games I will go home and watch the game again and see what I did wrong, what I did well and improve on it for the next game.
"I take a full copy of every game home on DVD. It's normal if you want to be at that top level.
"You have to know your game, you have to know the details of your team-mates and what you are doing on the pitch."