Chelsea travel to Middlesbrough in the FA Cup with Rafael Benitez desperate to avoid replay
Chelsea travel to Middlesbrough in the FA Cup with Rafael Benitez desperate to avoid a replay.
Last Updated: 27/02/13 7:36pm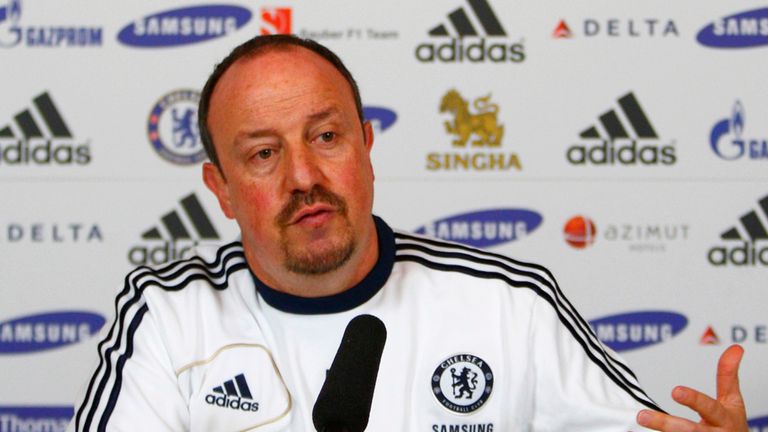 His side are behind schedule after competing in the club World Cup - they have played 47 fixtures this season - and Benitez claims fixture congestion is giving him a headache.
"The team that has played more games this season is Chelsea but we have to manage the squad as we can," he told Sky Sports News.
"Yes, players get tired and need a rest but we have to be able to cope with that.
"It is not an ideal scenario but we have had to deal the problem in the past and of course we will do so again.
"We will try to win for sure. In my head the only thing is to win this game."
Chelsea's schedule has been swollen by the two games they played in the Far East as part of the Club World Cup.
They have played six more games than Arsenal and seven more than Manchester United - their possible quarter-final opponents. Tottenham have played 39 and defending champions Manchester City 38.
"We have had a lot of very good games this year and we have a very good group of players. If we do the things we have to do, we can win against anyone," Benitez added.
"This is a good team with good players. Our target is to finish in the top four, top three. We will see.
"I like to talk with them every day, and they are all convinced we would finish in the top three."
Despite the negative headlines, not to mention less than warm welcome from some supporters since the former Liverpool manager replaced Roberto Di Matteo in November, the Spaniard remains focused on the job in hand.
"You are professional and you know, more or less, how things are going here in terms of what happens if you lose or win, but I have to do my job, which is to beat Middlesbrough," Benitez said.
"I will be working hard until the end.
"Me and my staff have been working really hard at 100 per cent to get the right balance and right team on the pitch.
"The players know how hard we are working, that is the main thing.
"They are clever enough and realise they will be here with long contracts, so they have to perform and be ready if they want to stay at the maximum level, for example, in the Champions League."