Chelsea boss Rafa Benitez takes the positives from a better atmosphere
Rafa Benitez felt the 'atmosphere was much better' and praised Chelsea's fans after a 1-0 victory over West Brom.
Last Updated: 03/03/13 8:14am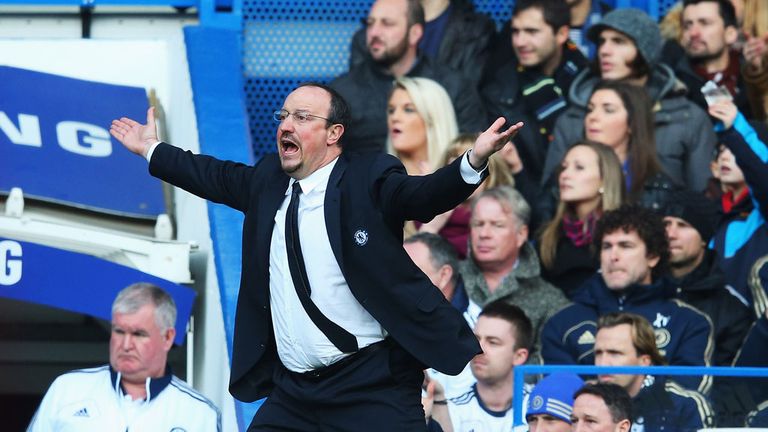 Benitez had been expected to receive a hostile reception after his outspoken comments in midweek, when he criticised some supporters for wasting their energy on attacking him rather than getting behind the team.
But the Spaniard, who has found it difficult to win popularity at Stamford Bridge due to his previous spell in charge of Liverpool, was happy with the response against West Brom.
"I think the atmosphere was much better and the fans were behind the team. It was really positive," he told Sky Sports.
"The fans realise that when they are behind the team it will be easier to achieve what we want to achieve."
Demba Ba's early goal proved to be the difference between the sides as Ben Foster pulled off a series of fine saves to keep West Brom in with a chance, and Benitez admits it ended up closer than he would have liked.
He said: "It was a pity because we played a great game. Their keeper was the man of the match, to me, and we were in control.
"But we could not score the second goal and then, after 75 minutes, we were under pressure.
"We have to be pleased because the team was working very hard and playing very well."
Chelsea's victory lifted them back into third place above Tottenham Hotspur, who face fellow UEFA Champions League hopefuls Arsenal in a north London derby on Sunday.
Benitez added: "Tomorrow Tottenham and Arsenal play against each other so it us good for us to be in a good position and see what happens tomorrow."