Former England manager Fabio Capello denies Chelsea approach
Fabio Capello has rejected reports that he has been approached about becoming the next manager of Chelsea.
Last Updated: 04/03/13 1:25pm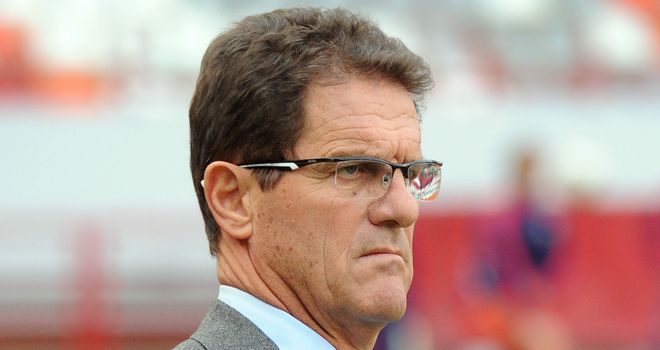 Reports over the weekend suggested Russia coach Capello had been sounded out about replacing Rafa Benitez at Stamford Bridge.
Benitez's future as manager has been the subject of intense speculation over the last few days after his outburst against the club's board and supporters following last week's FA Cup win at Middlesbrough.
A number of names have been linked with the Chelsea post in the wake of Benitez's comments, with former England boss Capello the latest candidate to emerge on the radar.
However, Capello insists he has received no offer from Chelsea and is focused on leading Russia to the 2014 World Cup finals in Brazil.
"I am only thinking about reaching the World Cup with Russia," Capello told Italian radio. "At the moment, I am not thinking about anything else.
"I have received no offer."