Rafael Benitez says his priority is Chelsea's Europa League tie at Steaua Bucharest
Rafael Benitez insists Chelsea's main focus is on Thursday's Europa League tie at Steaua Bucharest.
Last Updated: 07/03/13 5:04pm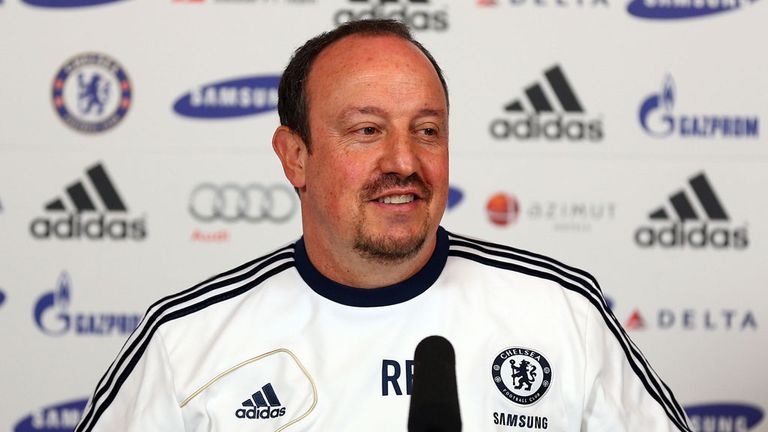 With numerous hurdles to overcome in the closing weeks of the season, the Spaniard revealed he is fully focused on the Blues' last-16 trip to Romania, while he keeps one eye on a Premier League top-four finish.
"We will try to progress in every competition and the next game is the most important game," Benitez said.
"Now we are here, to play in the Europa League, we will try to win.
"We know that all the competitions are important and if we can finish in the top four, everybody will be happy.
"After we will think about United, but the main thing for us is to progress in this competition.
"As a manager you have to think about both (matches), but the priority is this one."
The Europa League and FA Cup are Chelsea's only remaining chances of silverware this season and Benitez is confident his players can cope with the busy fixture calendar.
"We know we have played a lot of games and still we want to play a lot of them until the end of the season," he said.
"That is the way of a top side when you play in so many competitions - you have to manage your squad. We have a good group of players and we can choose one or another one.
"If we do it properly, I don't think fatigue will be a problem."