West Brom's on-loan striker Romelu Lukaku wants to be a role model
West Brom striker Romelu Lukaku is determined to shun the party lifestyle and be a role model to young fans.
Last Updated: 09/03/13 11:11am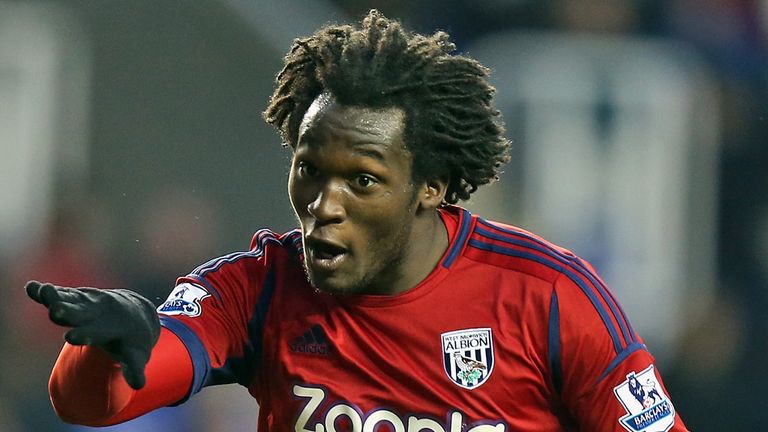 The 19-year-old is currently enjoying a season-long loan-spell at the Hawthorns having scored 12 goals in 28 appearances, including three in his last two games.
The Belgium international has revealed he would much rather spend his time away from football at home than out in nightclubs.
"I don't want to be known as 'Romelu, the guy who leaves the nightclub and sprays Champagne over everyone'," former Anderlecht player Lukaku told the Birmingham Mail.
"Some do and that's fun for them but you have little children looking up to you and being an example to the youth and you should stick to that.
"I don't want to spend all my time focusing on going out or girls. I have a younger brother who looks up to me. I'm his prime example, then there's the rest of the family.
"I'm always at home. I wake up at 8am and the first thing I do is pray. Then I call my mum to ask if everything is okay. I ask her if she needs something and then I call my dad.
"Then I go to training, finish my training, and call my parents again. Then I go home.
"People say it's boring, yes, but I've always done it like that. You don't focus on other things because you have duties.
"Everything should give way to become successful, and to be recognised as a good soccer player but also as a good person."
Lukaku admitted he does not know where his future lies next season, although he would be open to the idea of returning to West Brom on loan.
"I just hope I end this season as well as possible," he added. "Then we'll see what happens. I also need to think about the national team and not of myself.
"So if I'm on loan for another year then, okay, good. That wouldn't be a bad thing. Playing for Chelsea is my final goal but I'm realistic, next season I'm 20 years old."