Branislav Ivanovic says Chelsea have been well below their best this season
Chelsea defender Branislav Ivanovic admits he and his team-mates need to make some big improvements.
By Graeme Bailey - Tweet me: @graemebailey
Last Updated: 10/03/13 3:41pm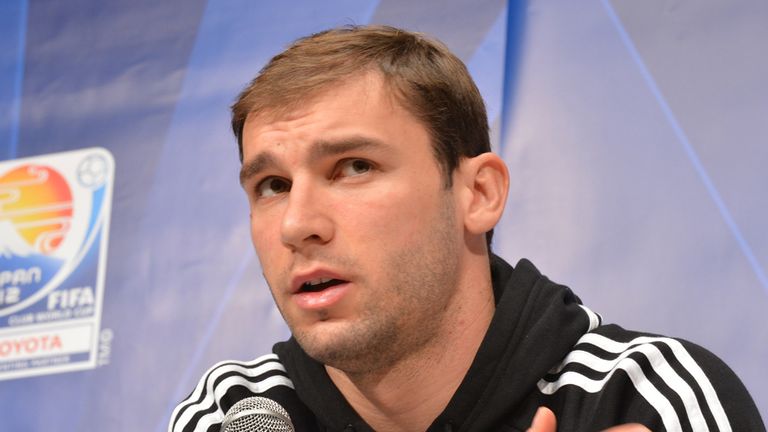 The Serb has pulled no punches in his analysis of Chelsea's season so far, which is in danger of floundering.
The Blues, who have dropped to fourth in the Premier League, were the first holders ever to go out in the group stages of the Champions League and their campaign is showing few signs of improvement.
They lost at Steaua Bucharest in the opening leg of their Europa League clash on Thursday, and as they travel to Manchester United in the last eight of the FA Cup this weekend - Ivanovic says a big improvement is needed.
Ivanovic said: "We have to be honest with each other. We have to look in the mirror. A lot of things are not going how we would like.
"We are not playing at the level we know we can. If we are realistic this has become normal. We have to change it quickly, because games are passing us by.
"Time is running out. And if we want to change things we have to show more character and fighting spirit .
"This team was in the same situation last year and we finished well. We have to be strong, stay together and try to finish the season at the highest level because from now on every game is going to be harder and harder.
"There are a lot of reasons why things have gone wrong but now is not the time to work out why, not the time to look behind us. We have to look forward."