Rafa Benitez wants Chelsea unity for FA Cup tie with Manchester United
Rafa Benitez says Chelsea must play as a unit if they are to have a chance of beating Manchester United in the FA Cup.
Last Updated: 10/03/13 3:40pm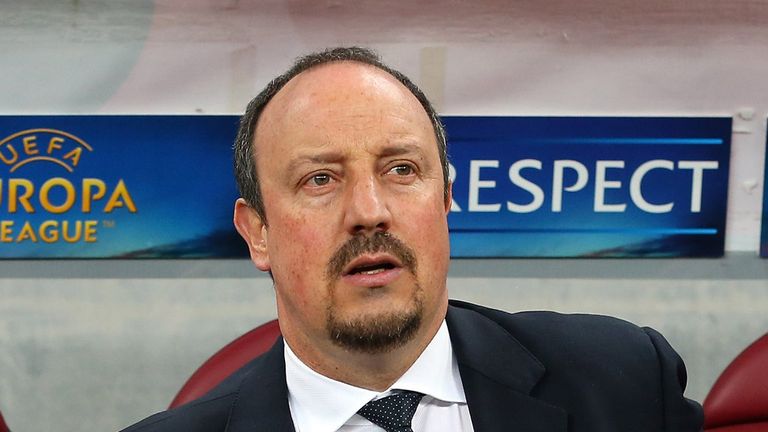 The holders travel to Old Trafford on Sunday to take on the Premier League leaders in their quarter-final tie.
Interim Blues boss Benitez is under no illusions as to the size of the task facing his side but believes they have the quality to progress.
"It will be a tough game against a good team who are top of the table. It's an away game for us, so we know it will be difficult but we are confident we can go through," he told the club's official website.
"We have had some very good games, and some not so good, but we have quality and if we work together we can get a result. United are very strong, but we are a top side."
United were eliminated from the UEFA Champions League this week by Real Madrid, but Benitez feels Sir Alex Ferguson's side is full of quality players.
"If you analyse the squad they have, they have four strikers and two players in each position that could play for any team. They have a strong squad and even when they make changes they keep the quality," said the Spaniard.
"In attack, they have Chicharito, [Danny] Welbeck, [Wayne] Rooney and [Robin] Van Persie, and they can play any of them.
"If you look at the players they have in wide areas and in the middle, especially if they are winning, in the last 20 minutes they still have players like [Ryan] Giggs and [Paul] Scholes to bring on."
Benitez rested the likes of Ramires, Victor Moses and Ashley Cole as Chelsea fell to a 1-0 Europa League last-16 first-leg defeat to Steaua Bucharest on Thursday, but they are likely to return on Sunday.
"The good thing is that we have another game so soon after a defeat, hopefully we can do better and win, and we will have five or six players with fresh legs," added Benitez.
"It's an important competition which Chelsea have done very well in, so hopefully we can carry on."