Chelsea playmaker Oscar hopes club will be back winning trophies
Oscar has called on Chelsea's supporters to be patient with the current squad as they look to fulfil their potential.
Last Updated: 10/03/13 12:11pm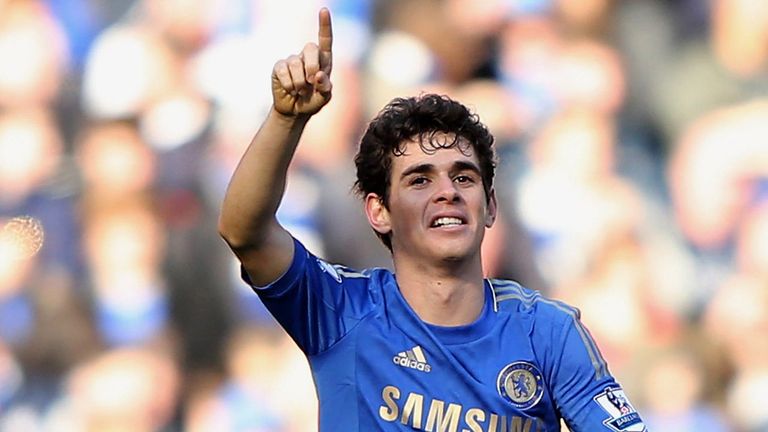 The Brazilian joined the European Champions in a big-money switch from Internacional last summer and has enjoyed a promising first season in the Premier League.
But the 21-year-old insists many of the club's younger players need to be given time to develop after what has been a transitional period at Stamford Bridge.
"It has been difficult this season because we have been in this period of transition," Oscar told The Observer.
"We've lost some important games, been knocked out of competitions we'd hoped to win, and the Champions League was the biggest one.
"But we're a young team, a new team, with good players - Eden Hazard, David Luiz, Ryan Bertrand, Juan Mata. These are players who can help Chelsea become one of the greatest teams in Europe again.
"At the moment this is already a big club but, if we have three years playing together as a group, we will prove our quality. It's a question of time. The more games we play together, the more we mature.
"Grow up, develop. In time, you'll see that progress because we'll be winning competitions. People have to have patience and we need to have time.
"The way to look at it is we're still competing for three things, the Europa League, the FA Cup and to qualify for the Champions League by finishing hopefully in the top three. Those are our objectives. We have things to achieve."