Chelsea's David Luiz is confident the club can do well in the next seven days
David Luiz has admitted the next seven days could define Chelsea's season, starting with Manchester United on Sunday.
Last Updated: 10/03/13 1:25pm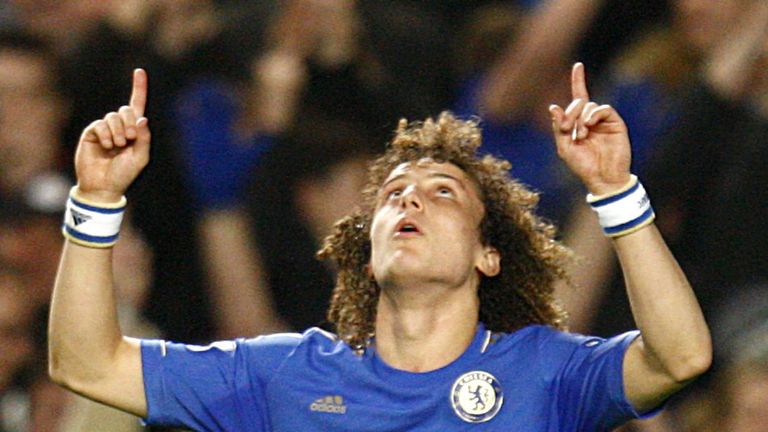 The Blues travel to Old Trafford for an FA Cup quarter-final clash on Sunday before they aim to overturn a first leg deficit against Steaua Bucharest in the Europa League last-16.
Rafa Benitiez's side will then continue their pursuit for a Premier League top-four spot when they host London neighbours West Ham next Sunday.
And the Brazilian has called on the Stamford Bridge club to capitalise on the Red Devils' Champions League failure following their midweek misery against Real Madrid.
He told The Sunday People: "Sometimes when you get knocked out you can be a little bit sad and I hope their guys stay sad until this game so Chelsea win."
Luiz is also confident that Chelsea will overturn a 1-0 deficit against the Romanian league leaders next week. "I thought we were unlucky on Thursday.
"It was a difficult game with a bad pitch, so we could not play like Chelsea love to play with the ball on the floor and trying some combinations.
"But now we have the second leg and we can reverse this score."