Petr Cech confident Chelsea can overcome Steaua Bucharest in Europa League
Petr Cech remains optimistic regarding Chelsea's chances of edging past Steaua Bucharest in the Europa League.
By Vasek Kadlec
Last Updated: 14/03/13 12:57pm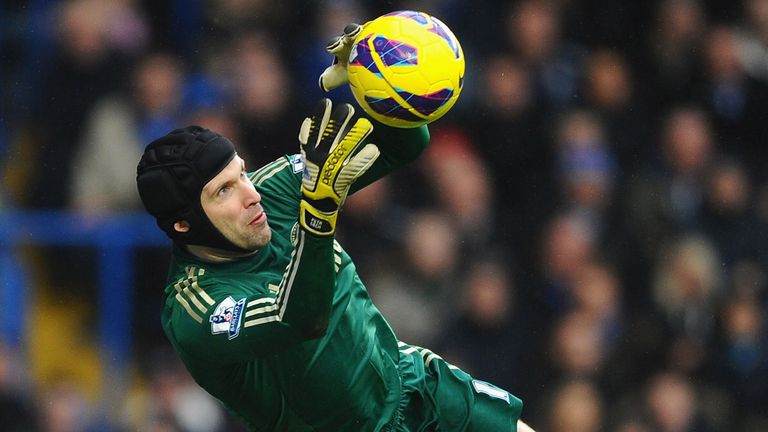 The Blues trail 1-0 heading into the second leg of their last-16 encounter at Stamford Bridge.
Home advantage should work in Chelsea's favour and they will feel that they have enough firepower within their ranks to turn the tie around.
Cech is certainly feeling confident when it comes to the Blues' European quest, with the Czech goalkeeper confident he can help to dispose of Romanian opposition on Thursday.
Cech posted on his personal website: "We are only at half-time in this battle and it is within our power to progress.
"We have overturned worse results before, most recently in the FA Cup at Manchester United. That match could help us because it boosted the team's mental strength and I believe we will show that in the Europa League game.
"At the moment nobody is thinking about being knocked out by Steaua.
"We have 90 minutes to turn it around. Naturally we will respect Steaua, as they have quality, but it's up to us to out-play them and score an early goal or, even better, two."
Pressure
Chelsea and their interim boss Rafa Benitez have fallen under ever-increasing pressure over recent weeks, but Cech claims those charged with the task of generating results can handle that responsibility.
He added: "We are used to it, we have been playing under pressure all of the time. It's always a fight for our lives, but we have the experience to deal with it.
"One has to motivate himself for every single game like it was all or nothing. It's a big burden, but each player has to find a way to cope with it."