Eden Hazard praised by fellow Chelsea midfielder Frank Lampard
Frank Lampard believes his fellow Chelsea midfielder Eden Hazard can become one of the best players in the world.
Last Updated: 18/03/13 11:42am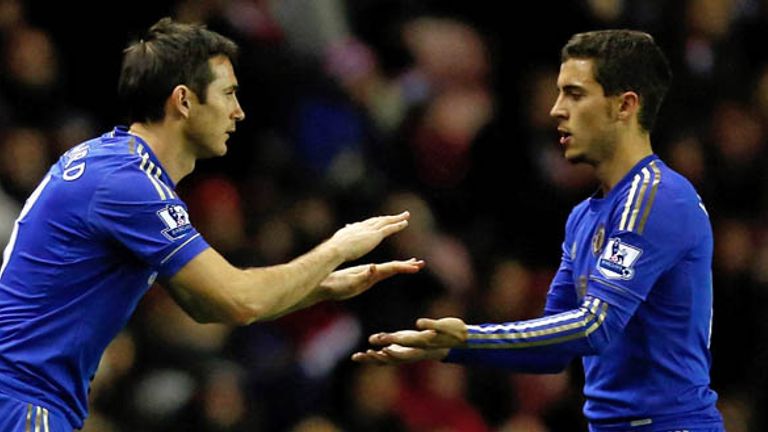 Lampard stole the headlines after the 2-0 win over West Ham on Sunday by scoring his 200th goal for the club, but he was quick to praise Hazard, who netted the second goal.
The Belgium international, who moved to Stamford Bridge from Lille in June, was compared with Chelsea legend Gianfranco Zola by the England veteran.
"Eden is 22. He has got the world at his feet and he can handle the pressure because he is that good," said Lampard.
"His ability and speed off the mark and the way he is able to turn on a sixpence is what all great attacking players have and he's got it in abundance.
"Zola did it throughout his career while Eden's at a relatively early part of his career but what he is showing now are glimpses that he can be in that bracket and be one of the top players in the world.
"He is very laid back, a great character and not too much bothers him by the look of it. That's the way he plays and it reflects in his game.
"I hope he carries on doing it because he's an absolute pleasure to play with."