Rafael Benitez faces selection puzzle for Chelsea's Easter double-header
Chelsea manager Rafael Benitez intends to name a strong line-up for Saturday's Premier League game against Southampton.
Last Updated: 30/03/13 2:14pm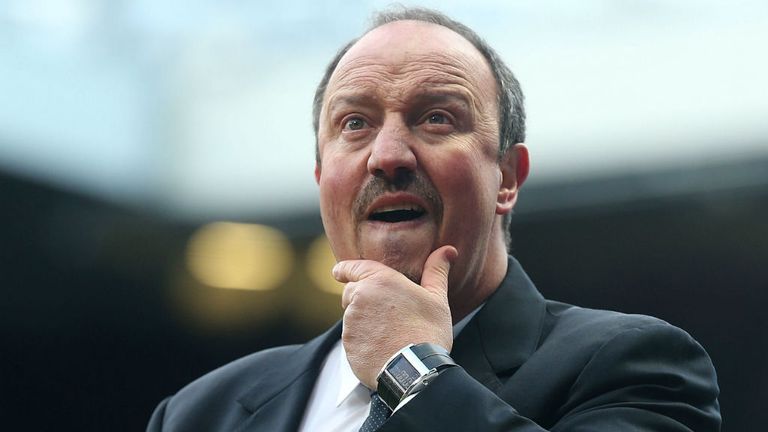 The Blues also face Manchester United in an FA Cup quarter-final replay on Monday, but Benitez admits he cannot afford to take chances against the Saints.
The Spaniard still wants to nail down a Champions League place for next season and does not have the same luxury as Sir Alex Ferguson, who could name two entirely different sides for United's fixtures over the Easter weekend.
"We can't do that. The difference between them and us is that they are 15 points ahead," Benitez said.
"It is not an excuse. The reality is that their position in the table gives them an advantage and they are out of the Champions League. Their priority will be the FA Cup.
"We have to pick a very competitive team for Southampton. If we can beat Southampton we will be keeping an eye on (trying to catch) Manchester City.
"It is not easy to make a decision (on selection) because it is impossible to be fully fit for the second game.
"The day after a game you feel tired, two days after you feel even more tired. That is the reality. The second day will be really tough for everyone.
"All of them they can play (two games in 48 hours) but at what level?
"Sometimes you can do it if you are not 100% but it depends on each position and each player."