Petr Cech admits Chelsea's season will be shaped this week
Chelsea goalkeeper Petr Cech concedes that the club's season is likely to be shaped by events over the next nine days.
Last Updated: 30/03/13 2:13pm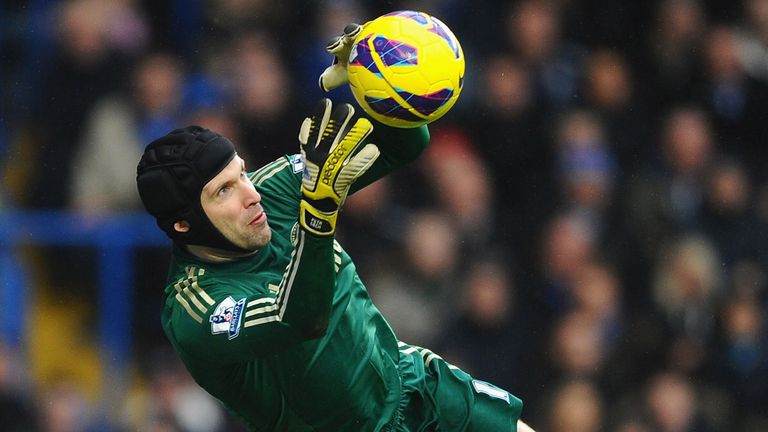 The Blues have found the going tough at times in 2012/13, with an early exit from the UEFA Champions League and a mid-season change in the dugout doing little for stability and consistency.
Chelsea are, however, still looking to secure a top-four finish in the Premier League, defend their FA Cup crown and land another continental title in the form of the Europa League.
Four games in the space of a hectic week will go a long way to deciding how they fare in each of those competitions, and Cech admits the capital outfit have reached a critical stage of their campaign.
He told The Times: "We need a great week, starting with Southampton (on Saturday).
"If we have a great week, everyone will have a different view of our season, the manager and the current situation.
"We play Southampton away and can move away from the teams who are competing with us for a top-four finish. On Monday we can reach the semi-finals of the FA Cup, which would be a great win.
"On Thursday there's the home game against Rubin Kazan, where we can take a huge leap towards the Europa League semi-finals and winning the trophy.
"And next weekend we have an important Premier League game (against Sunderland) and we can make the table much better.
"If we have a great week, everything will look much brighter. Our confidence will be higher and the fans will have more joy."
Future
Meanwhile, Cech has also been speaking about his own future and the emergence of Thibaut Courtois as a serious contender to his number one spot - with the Belgian having shone during a loan spell at Atletico Madrid.
Cech said: "I can play another four or five years if I keep my fitness and level of performance, but if I don't play well I'm not going to get picked.
"I've never had a guarantee that I will play, and Thibaut will never have a guarantee. One day, if we end up in the same team at the same time, the manager will have to pick a number one goalkeeper."