Rafa Benitez defends use of John Terry and praises Fernando Torres
Rafael Benitez has defended his use of John Terry and praised the improved form of Fernando Torres and Frank Lampard.
Last Updated: 30/03/13 12:28pm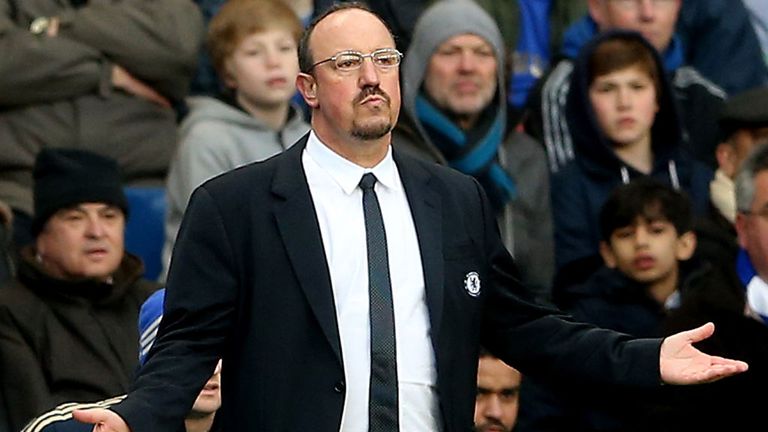 Benitez has been criticised for giving Terry just one Premier League start since taking the reins at Stamford Bridge in November.
The Spaniard has indicated this is due to the superior pace and tactical awareness of David Luiz, even citing an unspecified game as an example.
"The opponents had a player that was very, very fast on the right side and I could play David Luiz, who is a very fast defender covering the left-back," Benitez told The Independent.
"They also had players working between the lines. David Luiz is tactically a very good defender. So you adapt your tactics and your players."
In contrast, Terry's long-time Chelsea team-mate Lampard has flourished under Benitez, scoring 13 goals from 19 starts under the former Liverpool boss.
"This is because the way we organise the shape of the team allows him to go forward, like he did in the past but he is scoring more goals now than he was at the start of the season," adds Benitez.
The performances of Torres have been less productive on paper but the manager still believes there has been a significant improvement since the arrival of fellow striker Demba Ba.
"He was playing one game every three days and people don't realise that when you do that, with no time to recover, everybody is expecting you to score, score, score - and you cannot," he said.
"People are then criticising you. Demba Ba gave us the opportunity to play one or the other, and you can see now every training session and during games there is a difference."