Rafael Benitez praises Fernando Torres as Chelsea defeat Rubin Kazan in Europa League quarter-final
Rafael Benitez praised Fernando Torres as Chelsea defeated Rubin Kazan 3-1 in their Europa League quarter-final.
Last Updated: 05/04/13 11:08am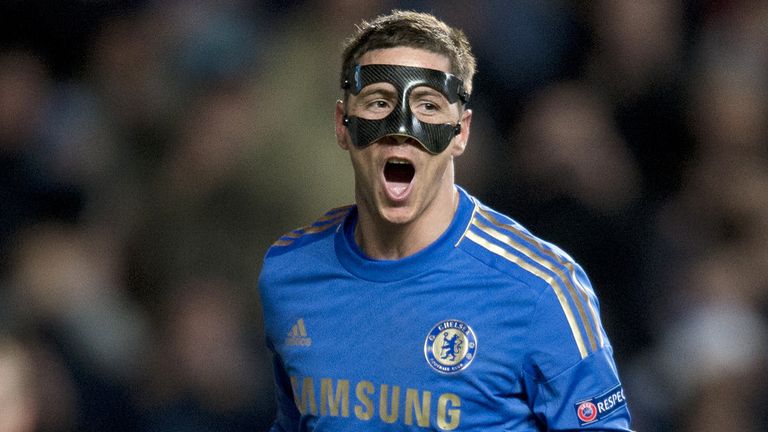 Torres scored either side of half time at Stamford Bridge to lead Benitez's men to victory ahead of next week's second leg in Moscow.
"It's good for his confidence," said Benitez.
"His work-rate was really good, I'm pleased for him.
"I have said before, he's training well. It was a question of time. He scored two goals today and hopefully it will be the same in the next game.
"You could see his touch of the ball was much better after the goal, because of the confidence he had."
Chelsea conceded an away goal after John Terry was adjudged to have handled in the area just before half time and Bebras Natcho scored from the spot but Terry believes the decision was harsh.
"When someone has a shot 10 yards away it is difficult to get out of the way," Terry told ESPN.
"I had my arms down by my side. (The referees' interpretation) is different all around the world. We need to set the record straight all around.
"It's different if my arms are up, but when your arms are down by your side, it's difficult."
Benitez added: "I am happy with the scoreline but not 100 per cent happy, because we conceded a goal when we were in control of the game.
"It was a shame that we were a little relaxed and that we conceded that goal, but I think the penalty was harsh."
Rubin coach Kurban Berdyev said: "At the beginning, Chelsea were obviously playing better. They had more initiative and scored.
"I guess we just got really scared of them at some point at the beginning, especially in the first 10 to 15 minutes.
"Then we were getting better and the second half we were much better, but the third goal just ruined everything."