Chelsea goalkeeper Petr Cech says Rafa Benitez is right to rotate the squad
Chelsea goalkeeper Petr Cech has backed Rafa Benitez's decision to rotate his squad as they battle for success.
By Vasek Kadlec
Last Updated: 14/04/13 4:07pm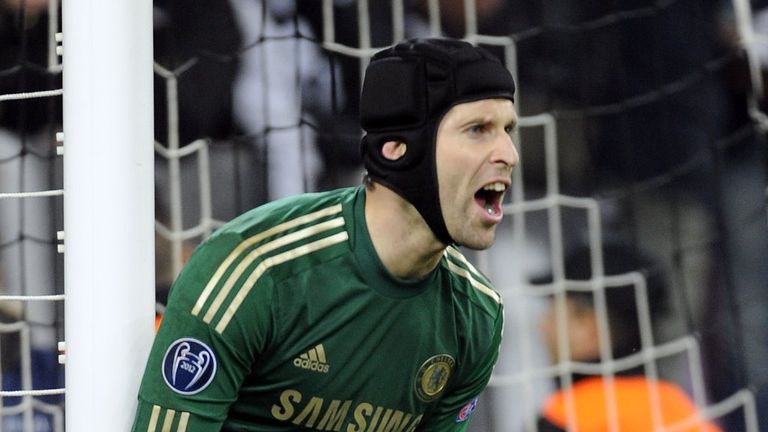 Benitez has come in for criticism for resting some of his key players in recent weeks as he tries to juggle the Premier League with the FA Cup and Europa League.
The Spaniard left out several of his regular starters for Thursday's Europa League quarter-final against Rubin Kazan with this weekend's FA Cup semi-final against Manchester City in mind.
Cech believes the return of those rested players against City could be key to their chances of reaching the final as they look to retain the FA Cup.
"It was more than important. We know what kind of game is coming on Sunday and that the manager rested some players could be key," Cech told his official website.
"If you are playing for everything in three competitions, it is not easy."
Cech admits their below-par showing in the defeat in Moscow was probably down to fatigue as Rubin came on strong in the second half to come from behind to win 3-2 after trailing 1-0 at half-time.
"Kazan put absolutely everything into it in the final stages of the game," added Cech.
"We made some errors and I would partly put it down to us lacking energy. Due to the busy schedule, travelling and even time difference. Sometimes it all accumulates.
"They had more energy in the second half, made the match more dramatic, even if that may be relative as we would progress even if we had lost 4-2."
Cech is now relishing Sunday's Wembley showdown with City as Chelsea look to maintain their push to win two trophies this season.
"I'm looking forward to the match very much. As the FA Cup defending champions we are playing against the Premier League defending champions and we would like to keep a chance to reclaim the trophy this year.
"It's probably something like a mini-final but if we want to lift the trophy, we need to cope with every team."