John Obi Mikel determined to help Chelsea past Manchester City in FA Cup
John Obi Mikel is determined help Chelsea into the FA Cup final and 'end' Manchester City's season in the process.
Last Updated: 14/04/13 11:14am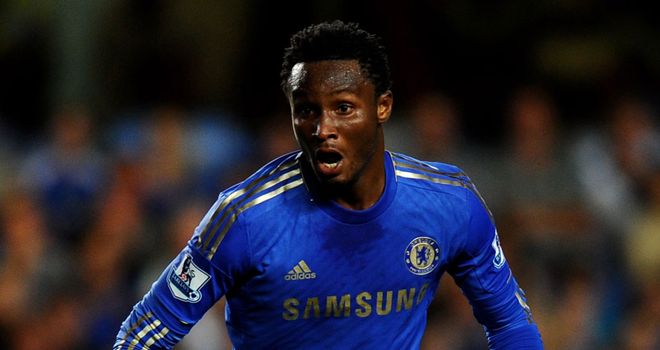 Two Premier League heavyweights are set to go head-to-head at Wembley Stadium on Sunday for the right to return to the home of English football to face Wigan Athletic.
Mikel is confident cup holders Chelsea can edge a step closer to major silverware and ensure that City end the 2012/13 empty-handed.
He said: "If we get a good result, it will end their season.
"It is a game we are looking forward to and it is going to be a very difficult one.
"City are playing well now. They beat United at Old Trafford so they have this confidence. But we have to go out there and do what we normally do.
"Against United, some of their football was just breathtaking. If you watched the game, they dominated it. But we can create chances."
Unlucky
Chelsea have failed to beat City in the last four meetings between the two clubs in all competitions, but Mikel believes they are capable of coming out on top in their latest clash.
He added: "We have been unlucky against them.
"We will try to change the pattern to get it in our favour. I don't know many teams who can stop them, but we are a good side as well.
"We are together as a team. This is a great team and we looked forward to playing a lot of games. City is now the big one."