Rafael Benitez focused on Chelsea and not Liverpool past ahead of Anfield return
Rafael Benitez is reluctant to dwell on his past with Liverpool ahead of his return to Anfield with Chelsea on Sunday.
Last Updated: 21/04/13 3:24pm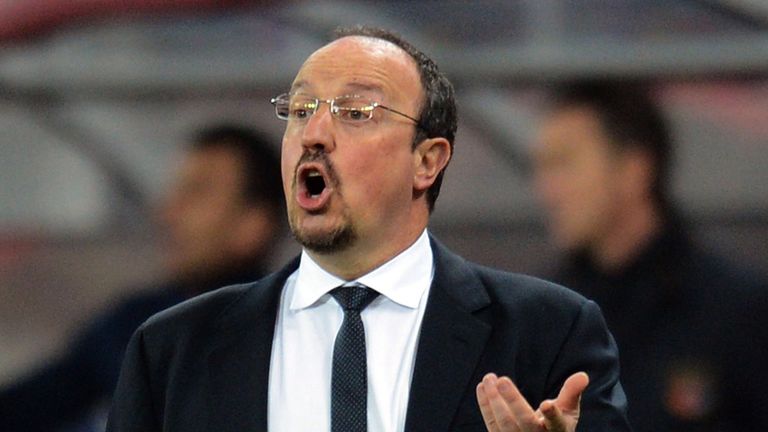 The Spaniard remains focused on securing a UEFA Champions League place amid hot competition from London rivals Arsenal and Tottenham, with Everton also in contention.
Benitez is expected to receive a warm welcome from the fans at Liverpool, where he spent six years as manager and guided them to Champions League glory before departing in June 2010.
"I have a lot of respect, but I have to concentrate on my team," Benitez said.
"I don't want any misunderstanding, so I will concentrate just on Chelsea and the game and try to enjoy it, especially if we can win.
"I'm a professional and I am committed with Chelsea until the end of the season, to win, to achieve our targets.
"I was at Liverpool for six years, winning a lot of things together. The supporters will appreciate that, but at the same time they will try to support their team and they will understand that I have to try to do my best and win."
Benitez recently hinted that he would relish a return to Anfield as manager when he said he wanted to go back "home" to Liverpool, where he still resides.
But he insisted his comments were taken out of context, and he refused to pass judgement on current Reds boss Brendan Rodgers, saying: "I have a lot of respect for Liverpool Football Club and all their managers.
"What I said clearly is Liverpool is my home, my family is living there and because I don't want any misunderstanding, I will not talk about the club, the position or the manager's position or whatever. My family's there, it's my home."