Demba Ba says he does not feel under pressure since Chelsea move
Demba Ba says he does not feel under pressure since joining Chelsea, but concedes he has had to start all over again.
Last Updated: 23/04/13 9:34pm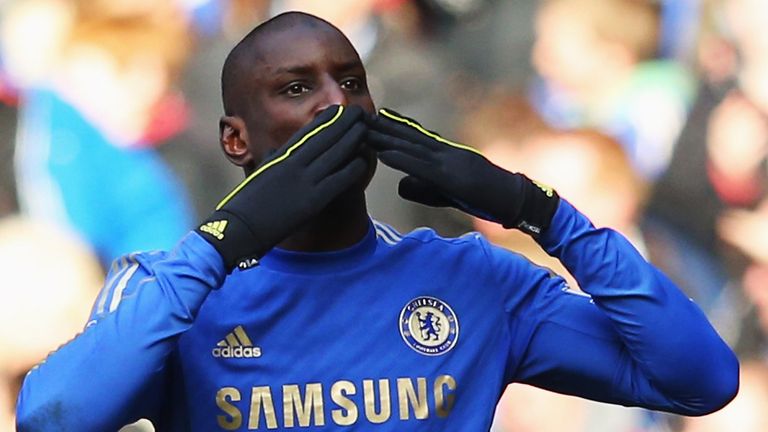 The Senegal striker completed a high-profile switch to Stamford Bridge in January after proving his Premier League pedigree at West Ham United and Newcastle United.
He was drafted in to get goals and help Fernando Torres to carry the burden of striking responsibility in west London.
Ba concedes that he has taken another step up in a career which saw him rejected by the likes of Watford and Gillingham during his early days, but insists he is ready to face the challenge head on.
The 27-year-old told The Independent: "When they said, 'You are going to Chelsea' I was like, 'Yeah, it's like the start of my career'.
"I had always worked to get to a club like Chelsea and start winning trophies and doing what I have got to do.
"It (the past) was serious as well. No disrespect to other clubs, it was serious, but this is another level - something different."
On pressure, he added: "I enjoy what I do. It's like a gift. Someone gives you a gift, you are happy. If I give you a gift now, you are not going to have pressure, it's like a gift that has been given to you.
"I am from the bottom, so if I go back to the bottom I haven't lost anything. This is all bonus. I started at the bottom, now I am at the top. Not the roof, but just the top."
United
Ba also claims to have had no problem settling at Chelsea, despite their struggles at times this season and a distracting managerial saga regarding Rafa Benitez's appointment as interim boss.
He added: "I don't feel it. All I want to do is win for the club, the players, the manager.
"It doesn't matter if people don't like him or not. He is here, he is in charge, so we win together and if we lose, we lose together. For everybody we win - fans, manager, players, staff. If we win, everyone will be happy."