Chelsea have to start being more clinical, according to Rafa Benitez
Chelsea boss Rafa Benitez hopes his side will be more clinical over the rest of the Premier League season.
Last Updated: 28/04/13 2:26pm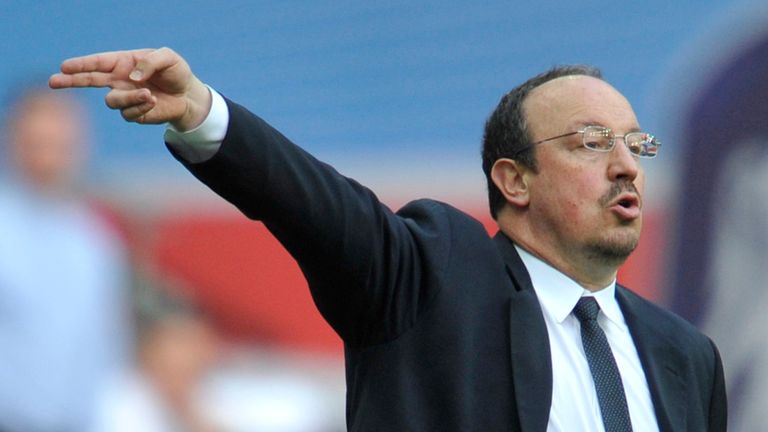 The Blues remain in competition on two fronts, looking for a place in the Champions League in 2013-14 as well as taking a 2-1 lead over FC Basel into the second leg of their Europa League semi-final.
Their victory in Switzerland on Thursday was a good one, but Benitez felt it was another game when their winning margin could have been bigger, much of which comes down to their misfiring strike force.
Fernando Torres, who has been used more sparingly in domestic matches, has not scored a Premier League goal since before Christmas and January signing Demba Ba, ineligible in Europe, has just two league goals since his arrival from Newcastle in January.
"Always when you have a lot of chances you want to be more clinical," Benitez said.
"It's something we have seen during the season, a lot of games where we were doing well in attack and still we didn't take our chances.
"(Against Basel) We had some good chances. We scored one and after we had two or three chances to score a second goal and a lot of counter attacks we couldn't finish, so I think it could have been even better.
"I was disappointed with the penalty. It could change everything. It was a surprise for everyone but the reaction was quite positive and I think we deserved to win.
"It doesn't matter the name of the other team. We have to win because we want to be in the top four, top three. Swansea's a good team, but we are a good team and we want to win. t doesn't matter which team we will play against."