Branislav Ivanovic says Jose Mourinho would be welcome back at Chelsea
Branislav Ivanovic has revealed the players would like to see Jose Mourinho back at Chelsea as manager.
Last Updated: 01/05/13 5:13pm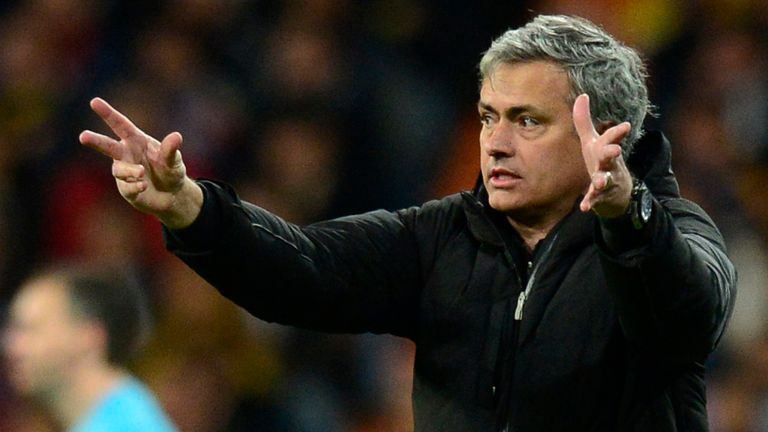 Mourinho led Chelsea to two Premier League titles during his first stint in charge before leaving Stamford Bridge in September 2007 after just over three years at the helm.
However, reports suggest Mourinho is being lined up for a return to west London in the summer to replace current interim manager Rafa Benitez.
Ivanovic, who joined Chelsea a few months after Mourinho's departure, believes that the Portuguese can transform the team into title contenders again.
"Everyone who loves Chelsea hopes Mourinho will return," the Serbian told Vecernje Novosti.
"As players we don't have any confirmed information that he would return. But we would all like it to happen because he is one of the best coaches in the world.
"He is immensely respected by all for what he has done for the club.
"With him we can be stronger as a club. It would add another dimension to Chelsea, and it would be sure to help us become one of the main contenders for the title."
Mourinho confirmed after Real Madrid's UEFA Champions League exit against Borussia Dortmund on Tuesday night that he will make a decision on his future at the end of the season.
"I know in England I am loved," he said. "I am loved by the fans, I am loved by the media, they treat me in a fair way, criticising me and giving me credit when I deserve it.
"I know I am loved by some clubs, especially one.
"In Spain the situation is a bit different because some people hate me.
"I didn't make a decision because I have a contract, but more than the contract, the respect I have for the club and the president.
"I want to finish the season, I want to try to win the (Copa del Rey) final, I want to try to finish second (in La Liga) and at the end of the season I will sit with Florentino Perez, my president, my friend, and decide the best for me.
"It is difficult to make a decision because I like the club, I like the president, we made a fantastic team that is ready to make big things, so it is hard.
"I need to be honest and fair. At the end of the season I will speak."