Chelsea striker Lucas Piazon hoping be a part of first-team plans next season
Chelsea striker Lucas Piazon is hoping to put himself in contention for first-team football at Stamford Bridge.
By Nicklas Vinde
Last Updated: 01/05/13 5:37pm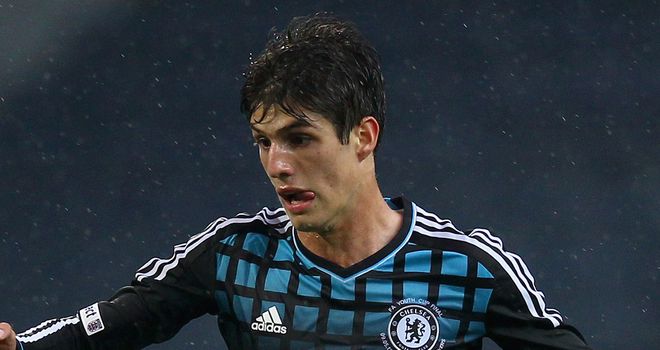 The 19-year is currently on loan at Malaga for the remainder of the campaign after making just one Premier League appearance for Chelsea this year.
Piazon is due to return to Chelsea in July and he is looking to impress whoever is in charge of the Blues over the summer.
"I will go back to Chelsea in July and I will do the pre-season with all the players at Chelsea, and then I think the new manager will decide who he wants to stay and who he wants to send on loan to other clubs," he told skysports.com.
"Of course I would prefer to stay at Chelsea. London is a great city, we have our house in London, my mother and sister live there and I have my friends there.
"I love the club and the people there because I have been for one and a half years and it is quite a long time. So it is my club. It is the club where I want to be.
"So if Chelsea want me to stay and the coach wants me to stay and play, that will be the best thing for me. If they decide to send me on loan for another season, it could be at Malaga or at another club, then I will try to improve myself so that I can get back to Chelsea.
"With my age it is difficult to play regularly for a big club like Chelsea, but if I can do a good pre-season with Chelsea as I did last year, I can be a player that will be there the moments the club need me. If I can play 20-30 minutes almost every game I can help the team to win and to get better.
"When I came to Malaga, the important thing for me was to play football and that is happening, so I am really pleased with the coach and with the club. It has been great to get the experience to play in a big league, so I can come back to Chelsea as a better player."