Rafa Benitez: Chelsea capable of
Rafa Benitez is confident Chelsea can maintain their good run of form at Old Trafford and register a vital victory.
Last Updated: 05/05/13 3:21pm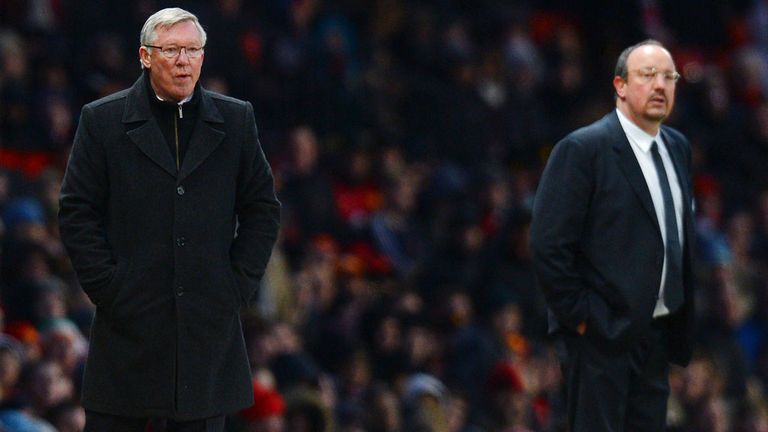 The Blues are unbeaten in five games, winning four, and Benitez believes they are capable of defeating Manchester United and improving their prospects of a return to the Champions League.
The Spaniard said: "As soon as you can win some games in a row you have momentum and confidence and it is easier.
"We are not doing too many things in a different way but we are more convinced that we can beat anyone.
"We are creating chances and we are controlling the games. Overall it is a good period, the team has more confidence and that is the key."
Sunday's clash with the champions-elect will be Chelsea's 65th of 69 games this season, and Benitez is not expecting an easy ride from Sir Alex Ferguson's side.
"It's always difficult," he said. "It is a very good team. They don't have too much pressure, but still we will try to win in front of their fans. It will be a tough game, for sure."
The consequences of finishing fifth are unthinkable for the Blues and Benitez believes his side will qualify for the Champions League with wins over United and Spurs, who they play on Wednesday.
"Every single game will be important for us," he said. "To get three points in every single game will be massive. We're so close.
"We know if we can get these three points (against United) and against Tottenham, we'll be in the top four."