Sir Alex Ferguson reveals his regret over not signing Frank Lampard
Sir Alex Ferguson has admitted he regrets not bringing Chelsea's Frank Lampard to Manchester United as a youngster.
Last Updated: 05/05/13 3:34pm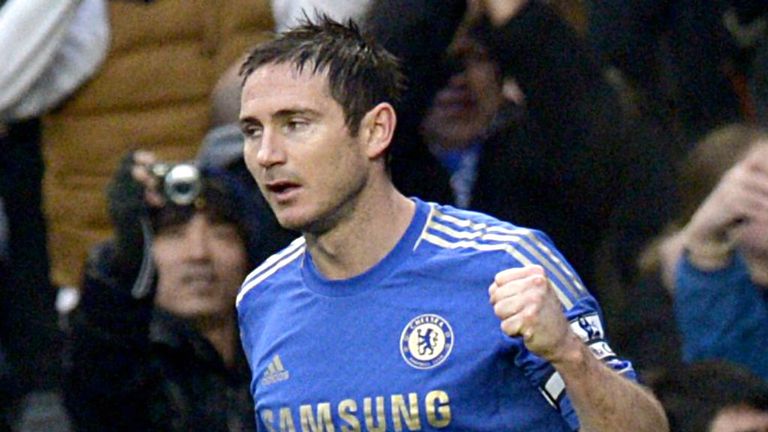 Ahead of United's clash with Chelsea at Old Trafford, Ferguson was full of praise for the 34-year-old who is just one goal away from Bobby Tambling's all-time club goalscoring record.
"Lampard is fantastic," said Ferguson. "Unbelievable. I don't think there's a midfield player who will ever do those 200 goals again.
"It is quite phenomenal. I think the guy has had a great career, I must say. We looked at him at West Ham when he was a young player.
"I think you now regret not doing it. Where else could I get 200 goals?
"He has that great knack that Bryan Robson had of timing, coming into the box just at the right time.
"It's all about timing for that kind of player. John Wark at Ipswich was another one. He was exactly that. He could time his runs into the box.
"And that value has got Lampard those 200 goals.
"Plus, I can't remember Frank ever being injured. I always thought that maybe he wasn't playing because they thought he was a little bit past it."