David Bernstein says FA have not heard from John Terry about England return
David Bernstein has confirmed that John Terry has not spoken to the FA about coming out of international retirement.
Last Updated: 08/05/13 11:36pm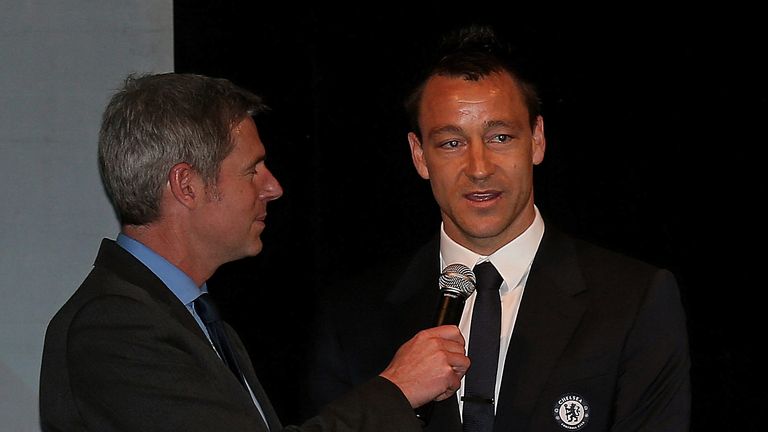 Terry quit the national side in September after the FA opened up a disciplinary case against him for racially abusing Anton Ferdinand, and reports circulated two weeks ago suggesting that he hoped to come back to the England fold this summer.
The Chelsea centre-back was cleared of a racially aggravated public order offence but the FA banned him for four matches.
The retirement of Bernstein was cited as one of the reasons Terry could come out of international retirement, but the outgoing FA chairman insists he has yet to receive any hint of a return.
Bernstein, who will step aside later this month, said: "John Terry always takes his football seriously and therefore I took his retirement seriously. Until I hear to the contrary - he stays retired."
The rift between the Chelsea skipper and FA chairman was exposed last month when Terry refused to shake the 69-year-old's hand at the Champions League handover ceremony.
And Bernstein added: "He's not announced he's coming out of retirement - and if he did the initial decision will be down to the manager."
And before he leaves his role Bernstein has made it one of his priorities to bring in more stringent punishments for racism.
"I'm hoping next week we will be announcing the first tranche of successes," he said.
"We don't have to follow UEFA (who want to impose a 10-match ban for racism).
"Ours is a very detailed and thought-out proposal. It is not likely to be exactly in line with UEFA's.
"Ours will have a minimum but it will have a clear acceleration from that minimum. We may well yet go beyond the 10. It will be brought in."