Chelsea midfielder Frank Lampard pays tribute to retiring Sir Alex Ferguson
Frank Lampard has paid tribute to Sir Alex Ferguson, describing him as the greatest manager of all time.
Last Updated: 09/05/13 5:13pm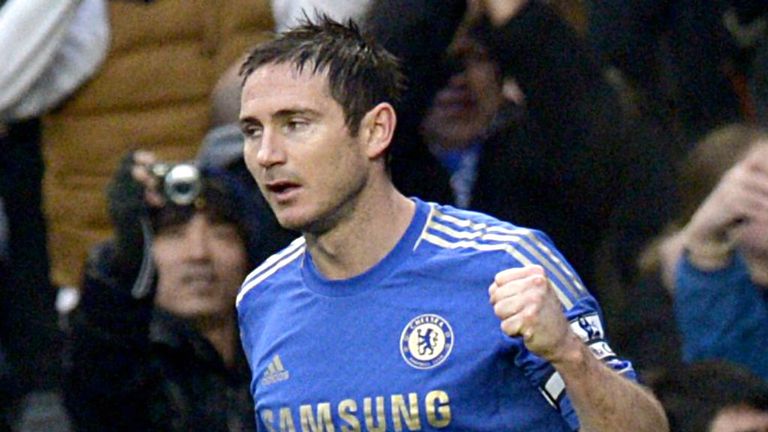 Ferguson announced his retirement from management on Wednesday after a trophy-ladden 26-year period at Old Trafford.
Lampard admits he is in awe of the job Ferguson has done during his 26-year career at Manchester United.
"I have nothing but admiration for him. I think he was, in terms of the period of time he has done it, he has been the greatest for me," Lampard told Sky Sports News.
"A lot of managers - the Jose Mourinhos of the world - are making their play for it, but they need to do it for as long as Fergie has.
"He has been incredible. As a man who ran the club, his desire to get the best out of players and keep evolving the team like he has done he is a complete one-off.
"We are competitve with Manchester United and we want to beat them and the fans don't like them, but with Alex Ferguson you have to look up and say what a great man and what a great manager."
Chelsea team-mate Branislav Ivanovic echoed Lampard's sentiments and he believes United will still be one of their biggest rivals despite the departure of Ferguson.
"I think he is one of best coaches ever," Ivanovic told Sky Sports.
"I think for all the world it was a surprise and it was a surprise for us, but I don't it will change a lot as I still think they will be one of the top clubs in England."