Chelsea interim boss Rafa Benitez targets new job in Premier League
Chelsea interim boss Rafael Benitez has revealed the hunt for his next job is well under way.
Last Updated: 13/05/13 2:07pm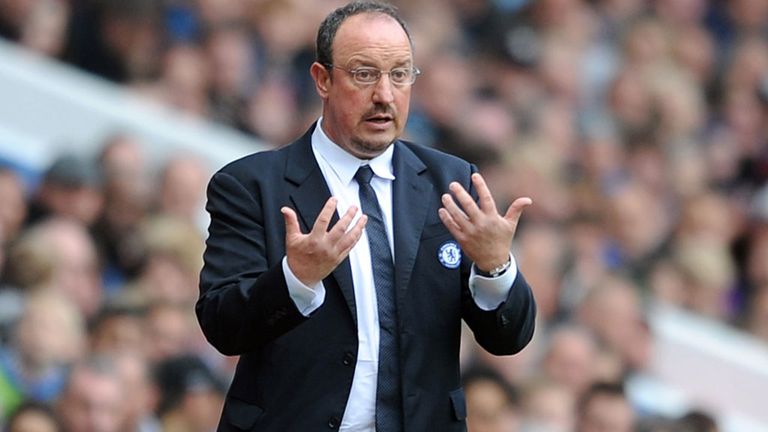 Chelsea's interim boss was met with boos and banners when he replaced fan favourite Roberto Di Matteo on a short-term deal in November.
But after securing Champions League football and guiding the Blues to Wednesday's Europa League final, the Spaniard is keen for a third stint in the Premier League.
"It is started already, the agents are working," the former Liverpool manager said.
"My job is to concentrate on the games, my agent is talking around.
"The Premier League is a fantastic league, my family still live in England so it would be easier but if not I will go abroad. I have no problem with Spanish, Italian, French (leagues).
"I was on holiday for nearly two years (before Chelsea). I want another job.
"The priority is still England but if you cannot find a club maybe you have to go abroad."
Admitting he has set his sights on a top post, the 53-year-old added: "When I was not working, some people said 'he cannot get a job' but I had a lot of offers.
"But you are looking for a top side or a for a proper project to build something.
"There are two options for the future - to get a project, two or three years to build a team like at Liverpool.
"Or maybe a top side with money where you can buy some players and maybe be challenging for trophies from the beginning.
"I'm sure we will have offers. We already have some clubs asking, but it depends on the level or the project."