Premier League: Chelsea boss Rafa Benitez believes real success takes time
Chelsea boss Rafa Benitez believes success is craved too quickly in England and sides are not able to develop.
Last Updated: 15/05/13 9:04am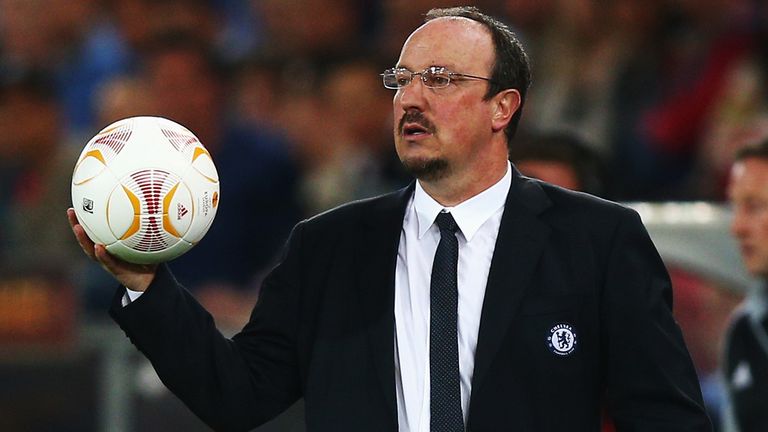 After a slow start, Benitez has masterminded a somewhat successful campaign at Stamford Bridge, guiding the club to a European final and almost guaranteed UEFA Champions League qualification.
But the Spaniard will still be departing in the summer as his interim spell in charge of the Blues comes to an end.
And the former Liverpool manager insists that given time, and an extended stay at the West London club, he may we have been able to achieve a great deal more.
"England is changing a little bit and that is a pity," Benitez said in the Daily Mirror.
"Society is going fast. Football is going fast. Everybody wants to win on the first day.
"When I decided to come to England, I had a five-year project and time to do things, to work and promote young players. Now you cannot. Everybody is under pressure."
Benitez will not be staying at Stamford Bridge beyond Sunday's Premier League encounter with Everton, which means he has not been able to monitor the Blues' run to the FA Youth Cup final in the way he almost certainly would have done had he been staying longer
"When you come in for seven months you cannot stay watching them," added Benitez.
"You have to carry on winning games."