Petr Cech hoping Chelsea can avoid the need for a third-place play-off
Petr Cech is hoping that Chelsea can avoid the need to take in a third-place play-off with capital rivals Arsenal.
Last Updated: 16/05/13 10:44am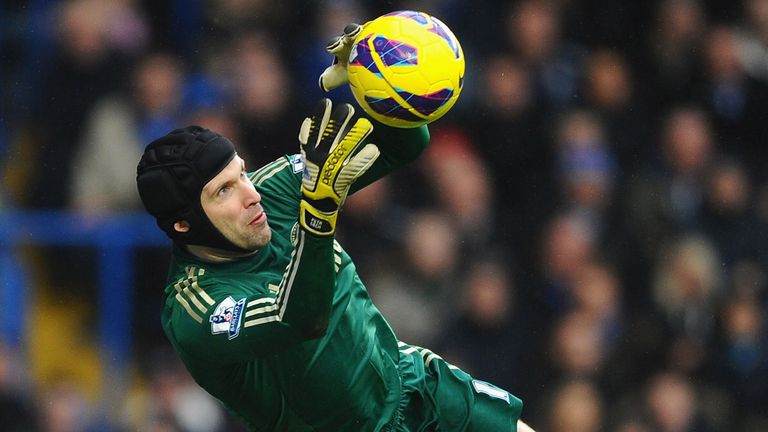 Heading into the final round of fixtures in the 2012/13 Premier League season, there is still a chance that the top flight campaign could extend past Sunday afternoon.
With the battle for UEFA Champions League qualification set to go down to the wire, there remains the possibility that Chelsea and Arsenal will end with the same points total, the same goal difference and the same amount of goals scored.
For that to happen, the Blues will have to be held at home by Everton and Arsenal will have to overcome Newcastle at St James' Park - netting one more goal than Chelsea manage and winning by a one-goal margin.
Were the two sides to end the season all square, a play-off will be staged at a neutral venue - possibly over two legs.
Chelsea, though, will head into the weekend looking to avoid the need for another fixture to be added to what has been a gruelling campaign.
Cech feels it would be harsh on the Blues if they were forced to take in another game and is determined to help ensure that is not the case.
He told Sky Sports: "I don't really understand it. I know this is the rule, but we beat them twice over the course of the season - home and away.
"Getting to a play-off, it would be really extraordinary but the rules are like that. Hopefully it won't happen."