Fernando Torres delighted with form for Chelsea
Fernando Torres believes he is getting back to being the player that prompted Chelsea to spend £50m on him.
Last Updated: 16/05/13 6:13pm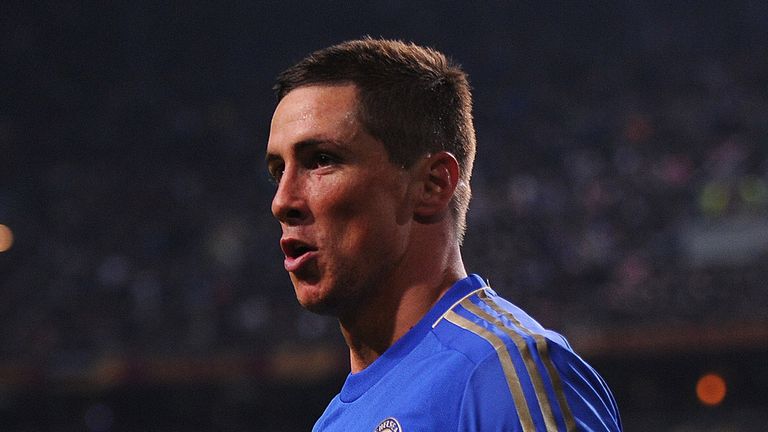 The 29-year-old Spaniard has produced inconsistent form since moving to Stamford Bridge from Liverpool in January 2011, scoring 34 goals in 130 appearances.
But he netted his sixth goal in six Europa League games and his 21st of the season as the Champions League holders won the trophy with a 2-1 victory over Benfica on Wednesday.
"It's been a good season for me," Torres told Chelsea TV. "Top scorer in the team, winning a trophy, scoring in the final. Things are becoming normal."
Winning the Europa League and qualifying for the Champions League provides a positive conclusion to what has been a turbulent season for Chelsea, who were in contention for seven trophies at the beginning of the campaign.
"We were expecting to win much more this season," said Torres. "We were playing for finals and it's not been easy.
"At the end I think we can say it's a good season, but we're looking forward to the next one."
Torres praised the Chelsea supporters for their patience this term, with him personally and with the team.
"I have no complaints about the fans. Not at all," added Torres. "They have been with me from the first day, especially when I most needed from the first season.
"It's not been an easy season for Chelsea fans, after going out of the Champions League and losing many important games.
"Now they can enjoy with the team. They can hold the Champions League and the Europa League (titles at the same time), just for a week.
"We must be very proud and they are too very proud of the team."