Transfer news: Angel Di Maria not set to follow Jose Mourinho out of Madrid
Angel Di Maria claims he is sad that Jose Mourinho has left Real Madrid but has no plans to join him at Chelsea.
By Francisco Acedo
Last Updated: 08/06/13 1:22pm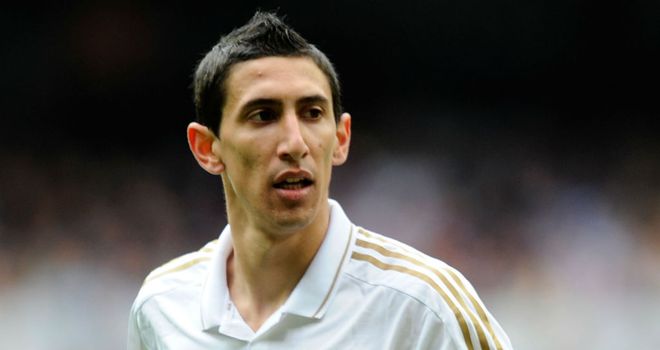 The Argentina international has been the subject of speculation linking him with a Bernabeu exit and admits he is disappointed to see Mourinho leave the club.
"I felt very sad when I heard the news," Di Maria told Argentine newspaper Olé.
"When a coach leaves a club it isn't nice for anyone.
"But he sees his future elsewhere. I wish him all the best. I am grateful to him and I think that he also leaves with a good impression of me."
That positive relationship does not necessarily mean Di Maria is keen to link up with Mourinho at Stamford Bridge because the winger is happy in the Spanish capital.
"I'm very happy in Madrid," added the 25-year-old star. "I have a pleasant life here with my wife and my baby, who was born a month and a half ago.
"But the president and the new coach have to decide if I'm in their plans. I would love to stay. I'm happy with my team-mates and with how I'm treated."