Transfer news: Luka Modric rules out move away from Real Madrid
Luka Modric insists he has no intention of leaving Real Madrid this summer, amid reports linking him with Chelsea.
Last Updated: 10/06/13 5:10pm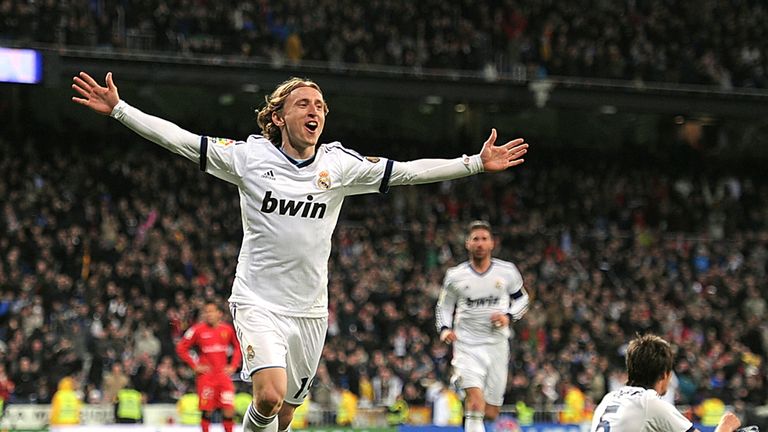 It had been suggested that Jose Mourinho was eager for the Croatia international to follow him from the Spanish capital to Stamford Bridge.
Modric has prior experience of life in the Premier League, with Mourinho having taken him to Santiago Bernabeu from Tottenham Hotspur in August 2012.
Chelsea were hoping he could be lured back to London, with the Blues expected to embark on a lavish spending spree when the transfer window re-opens.
Modric has, however, made it clear that he sees his future in Madrid, despite admitting to being a big fan of Mourinho and his coaching methods.
He said in The Sun: "I'm not even thinking about the possibility I could leave Madrid this summer, but there is interest from other clubs.
"Every kid who plays football dreams about playing for Real Madrid. It was the same with me.
"Of course I was sad when Jose Mourinho left. He was the one who insisted in bringing me to Madrid. He is a fantastic coach and I am honoured to have worked with him.
"He really impressed me. It's such a pleasure to play in his team and talk with him about football.
"I wish him all the best in Chelsea. I believe he will use all his knowledge and expertise at Stamford Bridge once again."