Chelsea midfielder Michael Essien salutes man-management skills of Jose Mourinho
Michael Essien believes the man-management skills of returning Chelsea boss Jose Mourinho set him apart from his rivals.
Last Updated: 10/06/13 3:02pm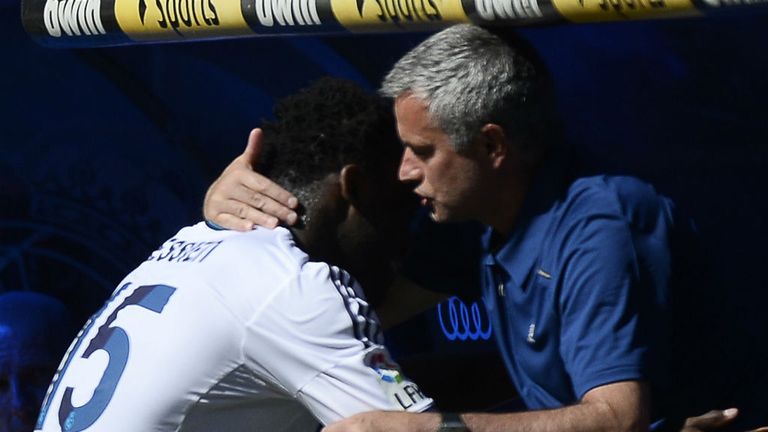 Essien was taken to Stamford Bridge by Mourinho in 2005, before being reunited with the Portuguese coach during a loan spell at Real Madrid in 2012/13.
The pair are set to work together again now that Mourinho has agreed to take in a second spell at Chelsea, which could see Essien drafted back into the first team fold.
The Ghana midfielder is full of praise for a manager who has always brought the best out of him, and a man who has delivered results wherever he has been.
Essien told his official YouTube channel: "He's a lovely man. When you work with him and get close to him you understand the kind of person he is.
"He gives everything and he is very friendly. It's funny how some people see him when he is giving interviews, but he is a lovely man.
"I think he has got what most managers don't have. He is very close with his players, always trying to get the best out of his players and talking to his players.
"He knows when you aren't doing well and tells you, so you do well in the next game. You have to keep fighting."