Jose Mourinho will quickly lay down the law at Chelsea
Jose Mourinho will warn his Chelsea squad they must abide by his rules or they have no future at Stamford Bridge.
Last Updated: 16/06/13 8:48am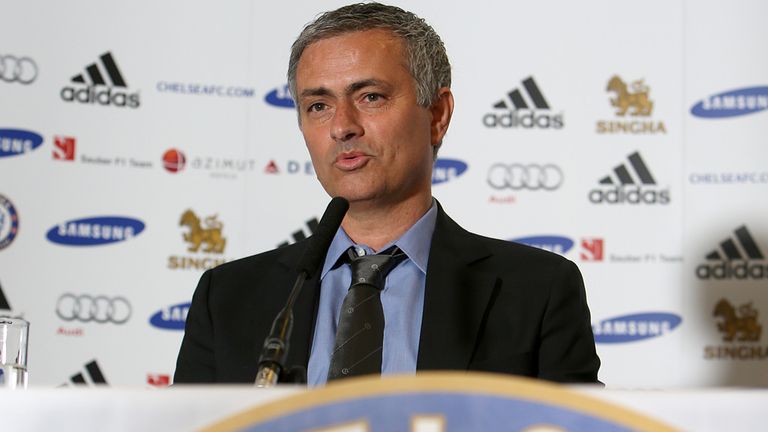 During his six-year absence from the club Chelsea have endured negative headlines through the actions of some of their high-profile players.
But Mourinho, who delivered back-to-back titles and both domestic trophies during his first spell at Chelsea, insists ending the poor discipline is a priority to achieving further success.
"There is something I say whenever I go to a new club and I am going to say it again when I meet the players on July 8 - and some of the boys will have heard it before from me," Mourinho said.
"It is a sentence I always say on the first day: 'If you are a top professional, if you are not a selfish person, if you put the club in front of yourself and if you are here to work 100 per cent for me, for your fellow players and for the club, then we will have a wonderful relationship.
"If you are selfish, if you think about yourself and you don't care about the club, don't care about the image, if you don't care about the fans then we are in big trouble, so it depends on you if the relationship is fantastic or if it is not fantastic.'
"Sometimes you have groups that adapt to this in a very easy way; sometimes you have groups that it becomes like a doctrine, and everything is easy.
"Sometimes you have a couple of guys that are not too keen to accept these kind of rules and this is where you have some problematic relationships, and the club in that moment either supports the problematic player or the manager.
"If the club supports the manager the two little guys - gone, easy."