Premier League: Chelsea boss Jose Mourinho had no interest in Manchester United job
Jose Mourinho says he was never tempted to replace Sir Alex Ferguson at Man Utd as he wanted to return to Chelsea.
Last Updated: 16/06/13 11:50am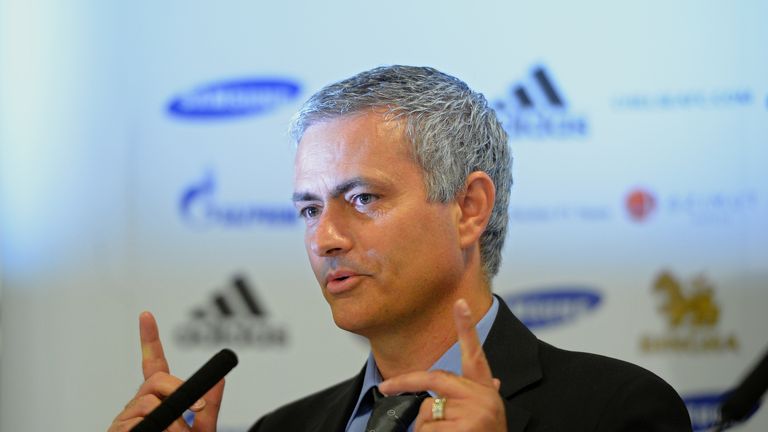 The Portuguese coach, 50, agreed a four-year deal to take over once again at Stamford Bridge after he left Real Madrid at the end of the season.
There had been suggestions Mourinho, a Champions League winner with Inter Milan after leaving England almost six years ago, was in the frame for the United post when Ferguson stepped down.
He was also linked with Manchester City after Roberto Mancini's dismissal, but maintains there was only ever going to be one destination for him this summer and he told Ferguson he hopes to return to Chelsea.
He said: "I knew that Ferguson was retiring many months ago, and I am so happy with his trust because it was big news for the world - I can imagine that just a very small circle around him knew that, and it was a big responsibility for me to know that.
"Why do I know that? Because we are friends, so if I am his friend to know that he is going to retire, he is also my friend to know that the club I want to coach in England is Chelsea. Of course I told him I want to come to Chelsea."
Mourinho added: "I would have turned down every job in the world, the Manchester United job, everyone, for Chelsea I would turn down every job in the world."