Tottenham boss Andre Villas-Boas expecting Jose Mourinho to take centre stage
Andre Villas-Boas expects all eyes to be on his former mentor Jose Mourinho next season following his return to Chelsea.
Last Updated: 25/06/13 8:49am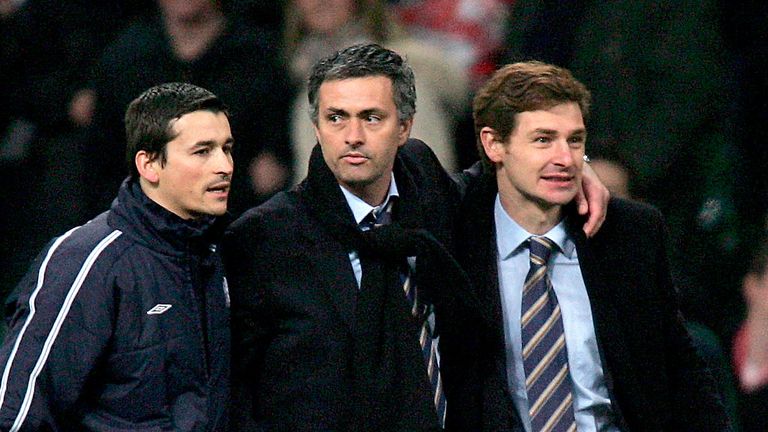 Mourinho is back in English football, and back at Stamford Bridge, after five years away in Italy with Inter Milan and Spain with Real Madrid.
He has been charged with the task of replicating his previous success in west London, with his arrival at Chelsea in 2004 providing the spark for two Premier League title successes and five major trophy triumphs.
Villas-Boas - who worked alongside his fellow Portuguese at Porto, Chelsea and Inter - is convinced that Mourinho will be a star attraction next term.
He feels his presence can only be beneficial to a club that will be hoping to keep Spurs outside of the top four in 2013/14, with Mourinho a manager who knows what it takes to win and how to get the best out of those at his disposal.
Villas-Boas said: "It won't be possible to take your eyes away from Mourinho.
"One of his characteristics - and I don't say it in a negative way - is to deviate attentions, positive and negative, in such a way that the team is only worried about winning."
Meanwhile, Villas-Boas is also looking forward to seeing how quickly another top-flight boss to have accepted a new post this summer settles in new surroundings, with David Moyes needing to hit the ground running at Old Trafford if Manchester United are to retain the fear factor established during Sir Alex Ferguson's reign.
Villas-Boas added: "The fear that came from playing Alex Ferguson's sides made everything harder and that may still continue if adaptation is fast.
"That is something that I am curious to see."