La Liga: Lionel Messi backs Jose Mourinho to make a successful return to Chelsea
Barcelona forward Lionel Messi has backed old nemesis Jose Mourinho to make a successful return to Chelsea.
Last Updated: 28/06/13 9:58am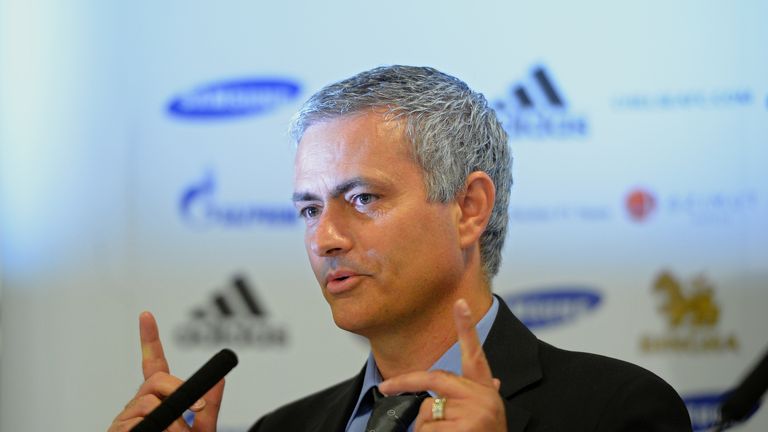 Mourinho quit the Bernabeu recently before returning to Stamford Bridge and Messi, who first crossed swords with the Portuguese coach during his first spell with the Blues, believes he will be just as successful second time around.
The Argentina captain also expects his club's arch rivals to be as competitive as ever in the Primera Division next season after Los Blancos brought in Carlo Ancelotti to replace Mourinho.
"I think the Spanish league is difficult anyway and will continue being difficult," said Messi, who visited the Senegalese town of Saly today as part of the Aspire Academy's Football Combating Malaria project.
"We'll be fighting against strong teams with great players like Real Madrid. Mourinho was a great coach but we know that Ancelotti is equally great. I think Mourinho will also succeed back at Chelsea because he's a great manager."
Barca recently acquired Neymar from Santos after a long pursuit, with some commentators suggesting the Catalans may struggle to accommodate both Messi and the Brazilian forward in their XI.
Messi, though, has no such concerns.
"I know Neymar is a great player who is going to bring a lot to Barcelona," he said. "God willing, we will be able to play together at Barca."
Former Barca coach Pep Guardiola will take over at Bayern Munich next season hoping to build on the German side's superb campaign last year, which saw them easily win the Bundesliga and also lift the Champions League.
Messi believes his old boss will make the Bavarian outfit even stronger and is relishing the competition.
"I think we have a great team and great players, as we've shown over the years," he said. "I think the arrival of Guardiola will make Bayern stronger. Winning the Champions League is always difficult and our objective is trying to win everything and succeed in all competitions.
"That's how we work at Barcelona.
"You talk of Germany dominating football recently - I don't know what is going to happen in the future. I know Germany have a history of great teams in global football at international level and club level. Winning the Champions League is difficult for anyone, whether they are from Germany or Spain.
"But I know Germany had a great year last year."
Messi is under pressure to deliver for Argentina, having never really reproduced his club form at international level, and realises next year's World Cup in Brazil is a real opportunity to finally win a trophy for the Albicelestes.
"If God wills it, then we will win the World Cup," he added. "We still have a year to go until the next tournament and we need to keep developing and improving.
"We still have some way to go but I think we have time. We need to keep improving and it would be a dream for us to win the World Cup."