Premier League: Jose Mourinho sees Mark Schwarzer as back-up to Petr Cech
Chelsea boss Jose Mourinho believes new goalkeeper Mark Schwarzer will provide the perfect back-up to No.1 Petr Cech.
Last Updated: 12/07/13 12:07pm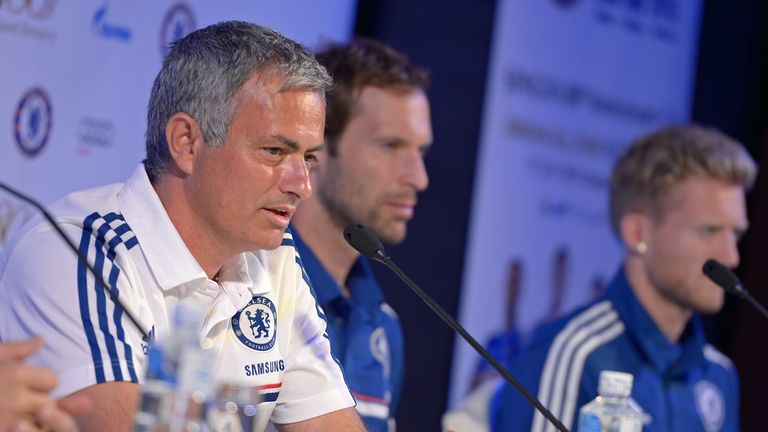 The veteran Australian left Fulham at the end of the season and was brought in to bolster the Europa League winners' squad on a one-year deal ahead of the coming season.
Mourinho wants the former Middlesbrough man to provide competition to keep Cech on top of his game, but has no doubts who his first choice shot-stopper will be.
The Portuguese coach said: "Mark is what we need. I always thought, even when I was not at Chelsea, that we have we have the best keeper in the world in Petr.
"But we need competition for him, motivation for him, security and I think Schwarzer is perfect for that.
"He has experience, has spent his whole career in the Premier League, so it's his national habitat. Getting Mark on a free transfer, we have the goalkeeper to complete our set of goalkeepers."
Meanwhile, Cech does not expect the change in managers at three of the Premier League's top clubs to have an impact on the title race, with Manchester United and Manchester City also having new men at the helm in the shape of David Moyes and Manuel Pellegrini.
Cech said: "We would like to do as best as we can and we will work hard to achieve our goals, but it's very hard to see who will be the biggest force before the season starts.
"All the teams you have spoken about have great squads, they have kept those players together and improved by buying some players.
"Even if they have new managers, they have the same players. They will have new motivation under a new manager, so it will be difficult."