Premier League: Michael Essien targets fresh success at Chelsea under Jose Mourinho
Michael Essien says he is ready to flourish again at Chelsea, where he has been reunited with Jose Mourinho.
Last Updated: 18/07/13 11:58pm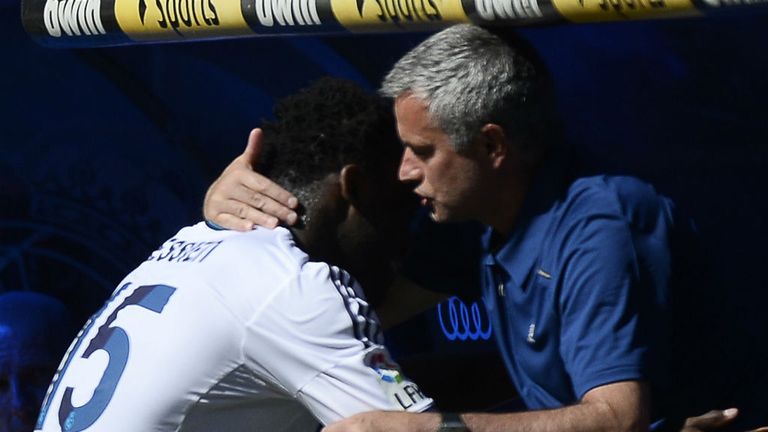 The powerful midfielder has not played for the Blues in a competitive fixture since the final day of the 2011/12 campaign, a series of knee injuries repeatedly stalling his career.
Former boss Roberto Di Matteo loaned the 30-year-old to Mourinho's Real Madrid last season but now the Portugese coach has returned to west London, Essien is hungry for fresh success.
"My style hasn't changed, I'm still the same," Essien said. "You can tell I am still as strong and keeping fit.
"My knees are fine now. My knees are not giving me any problems. I just have to keep myself fit and get ready to do a good job for the team.
"When you have these injuries its hard to get back but I go with the flow. I don't put pressure on myself or anything. I just listen to the doctors and once I'm fit and training I give everything."
Essien is confident Mourinho retains his 'special' touch.
"We have a good relationship and we understand each other very well," he added.
"He's the Special One. He knows how to talk to his players and get the best out of them and it's always easy to work with him if you understand him.
"I understand him. I know what he wants and I always deliver.
"It's going to be a very exciting season and we're all looking forward to it. I think we can do what we did last time with Mourinho and win trophies. We have the players to do the job so just have to keep working hard."
"I know Michael better than anybody else," Mourinho said in return of a player he has referred to as his "son".
"I know he can play in every position but goalkeeper and striker and he will be very useful for us."