Chelsea will loan out Wallace and full-back has been linked with Roma
Chelsea boss Jose Mourinho has confirmed Wallace will go out on loan this season and is looking for the 'best option'.
Last Updated: 19/07/13 8:51am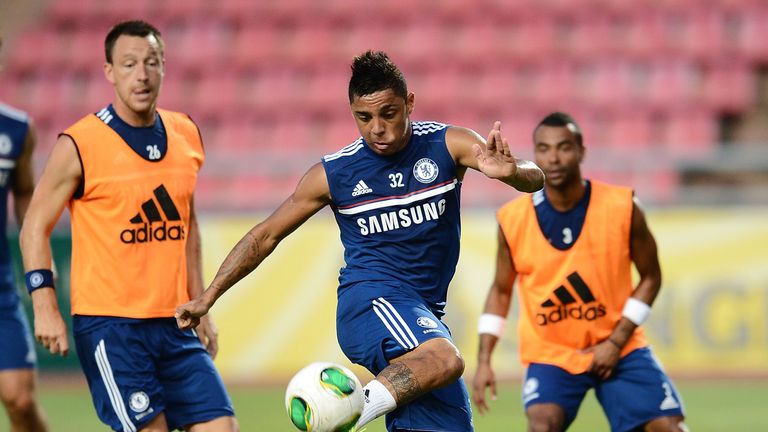 Wallace signed for Chelsea from Fluminense in January, but stayed with the Brazilian club on loan before linking up with Mourinho's side for pre-season training.
The 19-year-old impressed in the friendly win over Singha All-Stars on Wednesday, but he will not be involved in the upcoming Premier League campaign.
Mourinho has sufficient cover at right-back and he also does not expect Wallace to obtain a work permit, so he will send the Brazil youth international out on loan.
"He's a very good player, but he won't be staying with us because we have Ivanovic and Azpilicueta for the same position," said Mourinho in the Daily Mirror.
"Because he is non-EU, we'll not get the work permit, it'll be too early, so he'll go on loan for a season.
"We'll get the best option for him, in Europe. We want him to adapt.
"He's very mature for his age, comfortable with the ball. He has the quality of a Brazilian full-back, likes to attack and create."
Wallace has been linked with a loan move to Roma amid reports he could be used as a sweetener following speculation Chelsea want to sign midfielder Daniele de Rossi from the Serie A club.